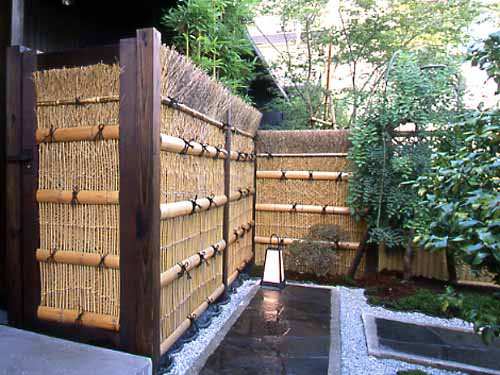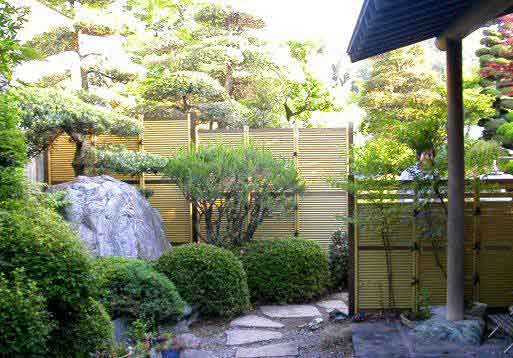 Fences in a Japanese style garden Misugaki fence panels in a garden.
These time-saving Bamboo fence sections and screens are pre-built fence panels ready to be installed in your home or business. They come in a variety of designs and sizes; the popular wood framed bamboo fence panels and the contemporary all bamboo construction fence panels bring a touch of exotic nature to your surrounding. Compared to metal and plastic, bamboo fencing is considered to be green and ecologically sustainable because bamboo can grow to maturity in 5 years or less. Bamboo stalks also are great in being a carbon absorbing green plantation.
You may also want to visit other fence panel categories like bamboo privacy fencing, Japanese fence panel and low bamboo fence panel for pedestrian control,
If you like to build your own bamboo fencing, you should take a look at our rolled fences at Bamboo Rolled Fencing or Bamboo Materials. If you need a portable bamboo fence panel, you may consider our Bamboo Screen. We also offer a full line of cedar posts and accessories for our bamboo fence panels.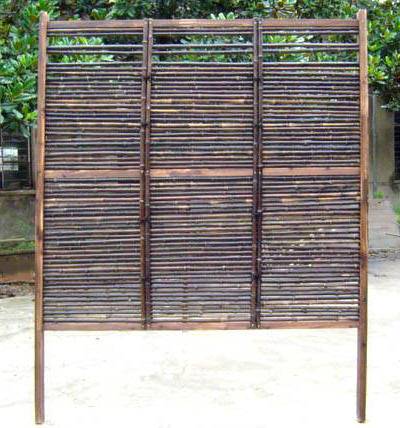 Black Bamboo Misugaki Fence Black Bamboo Fence Panel
Unique Horizontal Layout Wood framed black bamboo fence

Bamboo Fence Panels Wood Framed Bamboo Panels
Designed for indoor and outdoor Cedar framed bamboo panel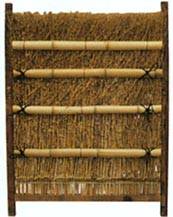 Wood framed Bamboo Branch Fence Panels Misugaki bamboo fence panel
Rustic look bamboo twig fences. Unique horizontal bamboo panel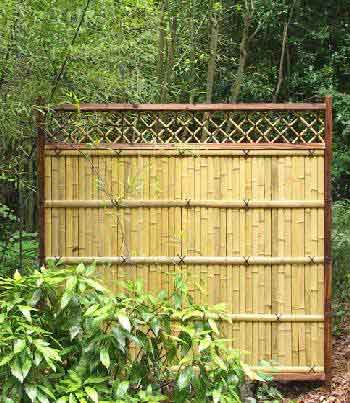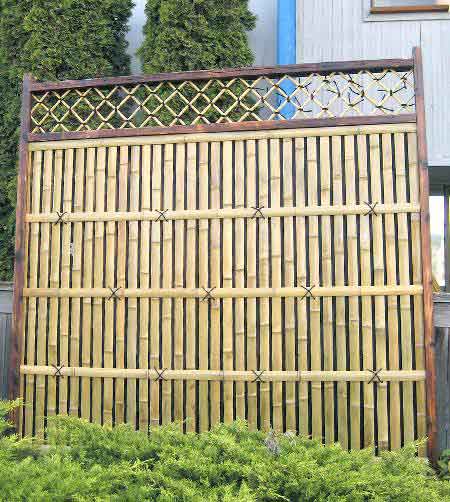 Big Pole Bamboo Fence Panels Lattice top Bamboo Board Fence Panel
6x7, 6x6 commercial bamboo fencing Open look bamboo privacy fence panel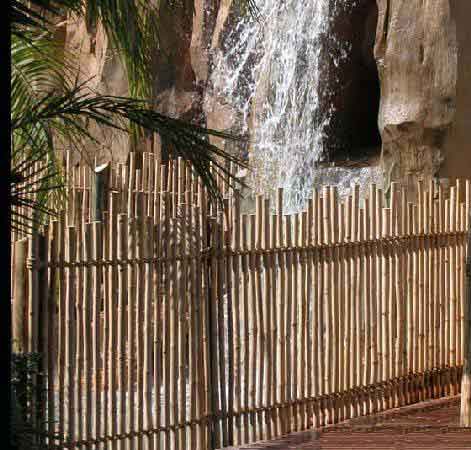 Bamboo Lattice Fence Bamboo Theme Fence
Open look bamboo fences Rustic theme fence with rope