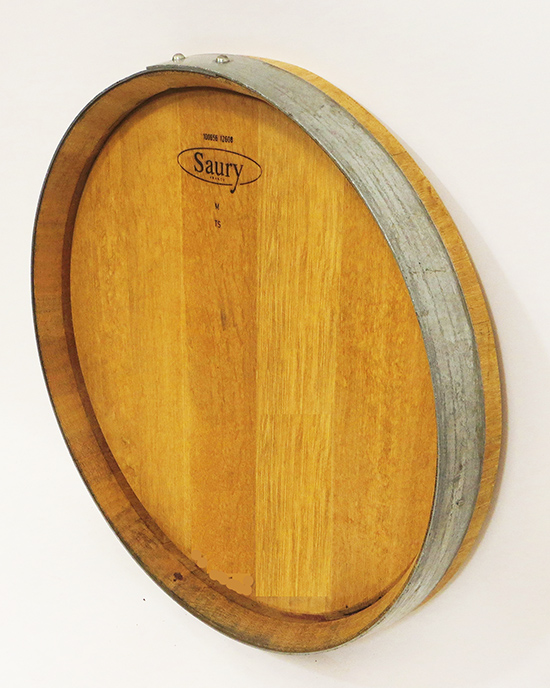 Natural Barrel Head WMBH-14P Natural non finish Barrel head
After the oak tannin have been extracted by the wine from the barrel, this oak wine barrel head has been given new life as wall decor or wall mounted plaque. Comes in lacquer finish or natural tone.
We custom cut 3" of barrel head off genuine used oak wood wine barrel. It will hang neatly on the your bar room wall.
Key Features
These are the quality genuine wine barrel and not the rusty whisky barrels sold in ordinary home centers. You could still see the red wine stained inside and the smell of wine as well.

Great recycled product for your home or business, slim cut to 3" in depth, perfect for easy hanging on the wall or make into a wall mounted bar.

Popular as signing commemorative plaque for wedding guests.

Beautifully stained pink from aged wine underneath the head, with gloss lacquer finish for indoor use.

Each individual item's appearance and color tone may vary due to the reclaimed barrel material used in the product.
Pricing & Purchase
| | | | | |
| --- | --- | --- | --- | --- |
| Item | Description | Price | Sizes | |
| WMBH-14 | Wine Barrel Head Plaque, natural, | $75.22 + shipping | 3"H x 23"W | |
| WMBH-14P | Wine Barrel Head Plaque, Gloss Lacquer finished, | $85.87 + shipping | 3"H x 23"W | |