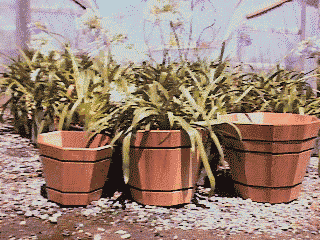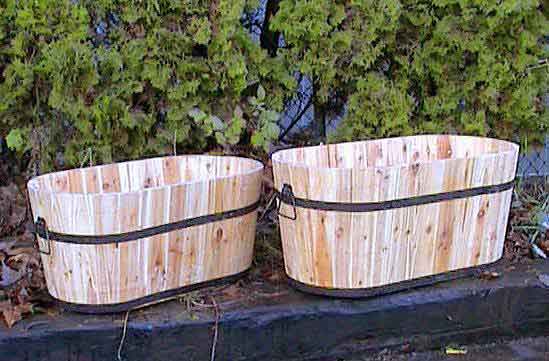 Octagon Tubs Oval Tubs
Tub planters come in different shapes and sizes, they are built with white cedar wood, naturally rot resistant, you can use the tubs planters indoors or outdoors in the garden. We offer them in round, oval or Hexagon shape styling.
Tub planters are also popular as hanging containers, all tubs are sanded and finished with Tung oil.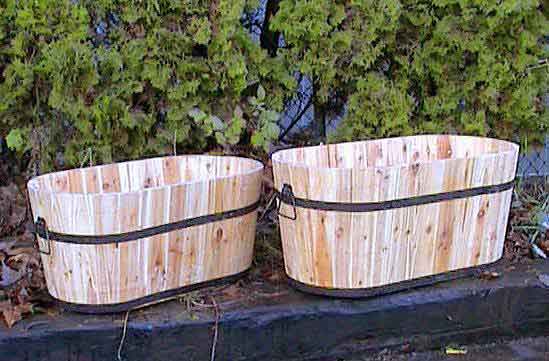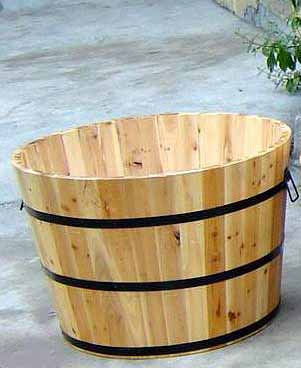 Wooden Oval Tubs Round Wood Tubs
Sizes 24", 28" 19" 32" length Sizes 28", 25", 22" 19" 16" diameter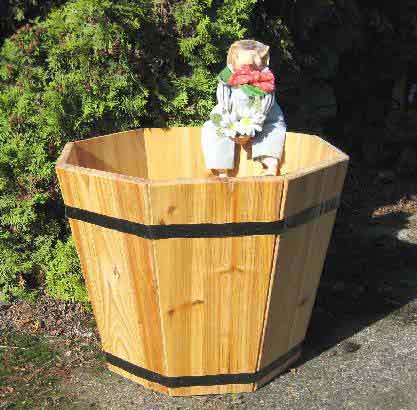 Octagon Wood Tubs
Sizes 24", 22" 20" 18", 16" diameter