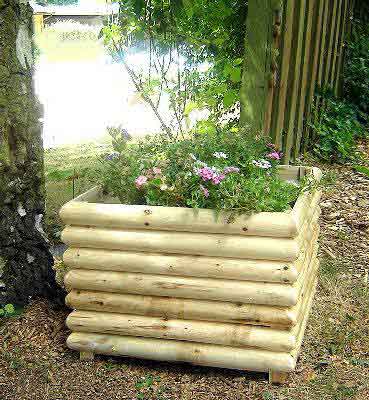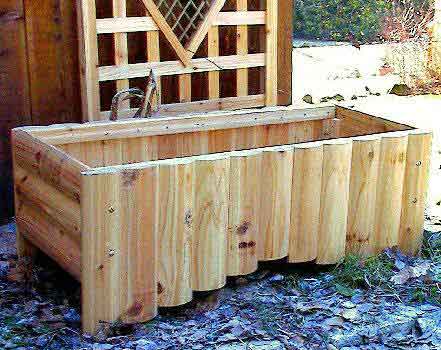 Square log planters Forest rectangle log planter
Cedar log wood planters are natural looking and will blend well into your landscape, they are simply put together with screws and constructed with naturally rot resistant northern white cedar. They will last a long time in the outdoors for your gardening enjoyment for years to come.
We have several log planter designs, the classic design with miter cut corners, and stacking log cabin style planters. There are several sizes to choose from. Many differnt sizes to work with your plan.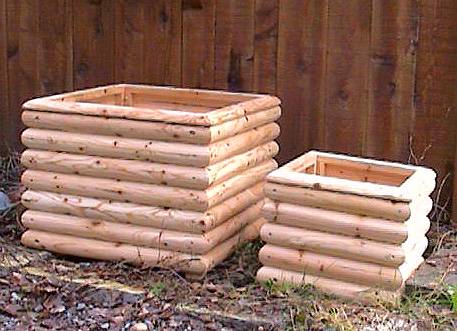 Square Log Planters Rectangle Log Planters
13", 16", 20", 24" in width 28", 30", 36" in length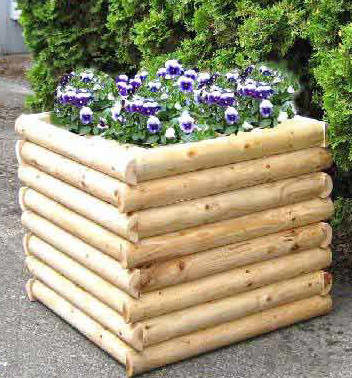 Stacking Log Cabin Planters Stacking Log Cabin Rectangle Planters
22", 26", 36" in width 36", 48" , 72" in length

Log Cabin Pedestal Planter Wall
48"L and 28" H.
Tell a friend about this product