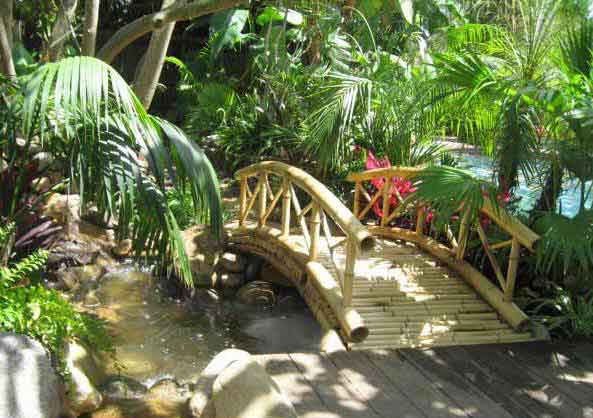 Tahiti single rain bamboo bridge in a satisfied customer garden
Bamboo bridges have been used for thousands of years in the old civilization. Our arced bamboo bridges are extremely durable as well as decorative.
We use thick wall Moso bamboo poles to build our bamboo bridges, finished with a coat of outdoor sealer for protection. Different sizes and styles to choose from.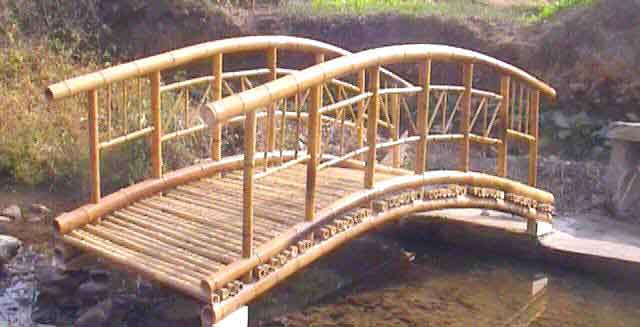 Tiki Double Rail Bamboo Bridge

Tahiti Single Rail Bamboo Bridge

No Rail Bamboo Footbridge