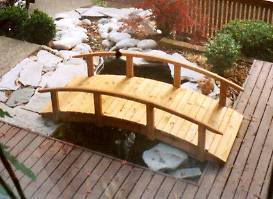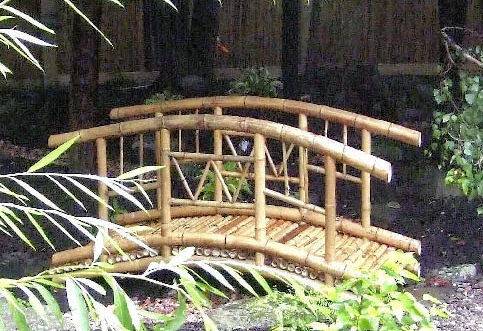 6' Villa Cedar Bridge Tiki 6' Bamboo bridge
Landscape and outdoor backyard bridges are garden accents indispensable for landscape designs with garden ponds. What could be more natural than to design wooden bridges over scenic garden ponds? Smaller landscape bridges are garden accents well worth considering, Landscape bridges can be either functional or purely decorative.
Our extensive line of bridges including cedar wood, and bamboo bridges, many designs and sizes to choose from.
Cedar Wood Bridges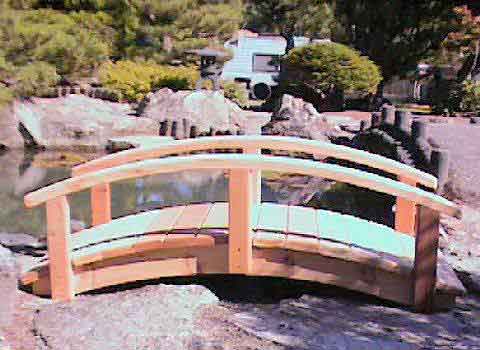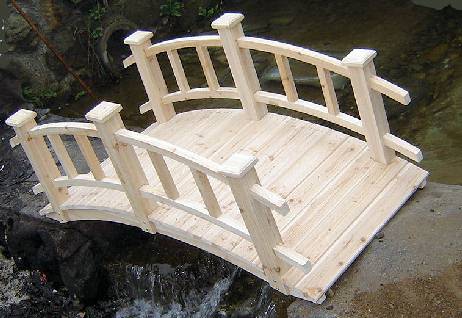 Villa Garden Bridge Winchester Bridge
Single rail garden bridges Double rail with blusters.
3', 4', 5', 6', 8' and 10' span 5' and 6' bridges span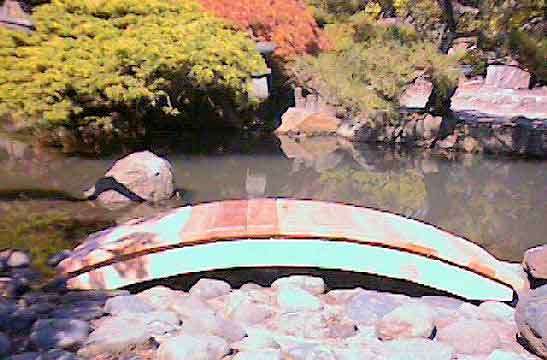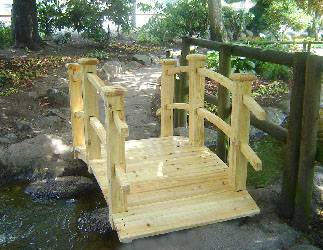 Cedar Wood Footbridge Colonial Garden Bridge
No rail garden footbridges Cedar bridge with double hand rail
3', 4', 5', 6', 8', and 10' span 5', 6', 8', 10' span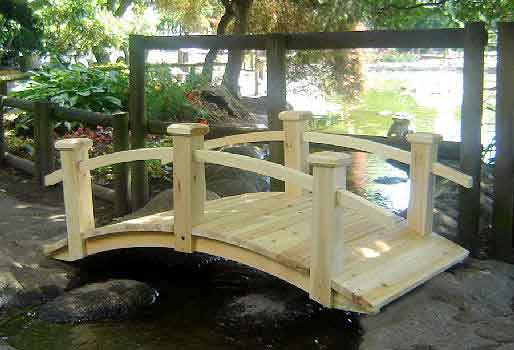 Windsor Cedar Bridge
Cedar wood 8' single rail bridge
4', 5', 6', 8', and 10' bridges.
Bamboo Bridges

Tiki Bamboo Bridge Bamboo Footbridge
High posts bamboo bridge Traditional no rail Asian bamboo garden footbridge.
4', 5', 6', 8', and 10' bridges. 4', 5', 6', 8',in length