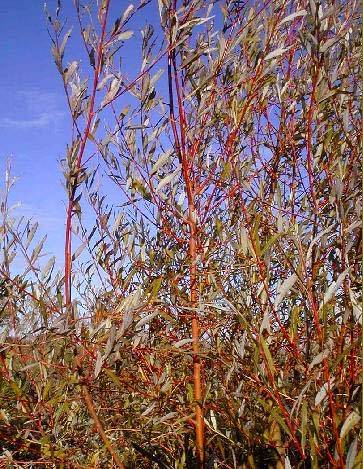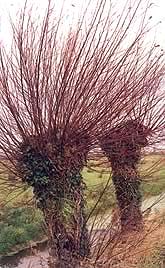 Red bush willow Willow shoots
When hurdles leave our factory they are freshly woven and supple, to increase their life it is advisable to erect them as soon as possible, and not to leave flat on the ground for more than three weeks. If they need to be stored for longer they should be left upright, to allow the air to circulate. It is also important to erect them solidly. As the hurdles dry with age they become less supple. The better they are erected the longer they will last. To hang the willow hurdle, simply nailed the panels on to the rails and posts. This arrangement keeps the hurdles stay rigid.
Some people prefer to allow the willow to age naturally, willow materials age to a silver grey color, and therefore do not treat them. If you wish, can use a preservative to extend the life of the willow products, this should be painted on after the hurdle has had time to dry, depending on weather conditions a few weeks to a few months.
There are three types of preservative that can be used, a light colored creosote which has a harsher action and is not plant friendly, or a water based preservative which is plant friendly but not as effective. Alternatively the traditional method of preserving willow is to lightly paint a mixture of boiled linseed oil and traditional turpentine 50/50. An additional way of preserving hurdles is to allow larger leaf varieties of ivy to grow over the hurdle.