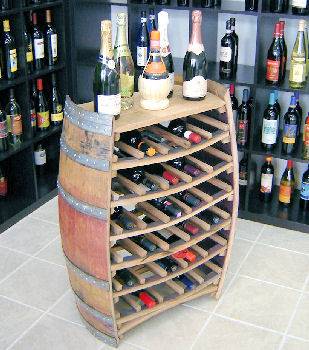 Wine cube Display Arched oak stave wine display
Where else you can find wine cellar displays using reclaimed wine barrels and their oak staves to showcase your wine in your cellar? You can use them to promote liquor or wine in your hospitality or retail business.
We design and manufacture a unique line of oak wood wine racks just for that. You will find wide variety of products design to display and store your favorite wine.
We offer small units from seven bottles for home cellar to large wine racks to display up to 42 bottles for commercial wine cellars or specialty stores. All our wine racks are handcrafted with 100% reclaimed premier oak wood from used wine barrels.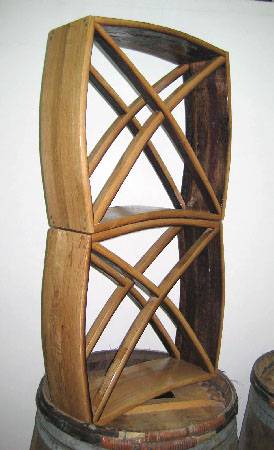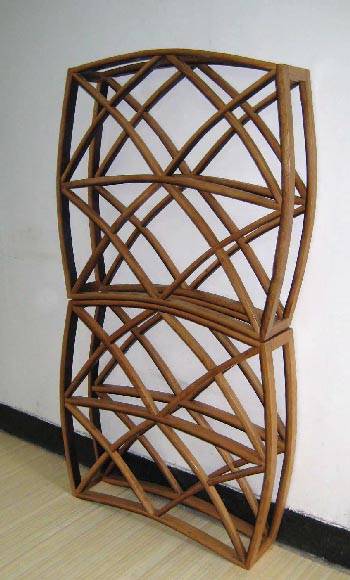 Wine storage & display rack center Large wine rack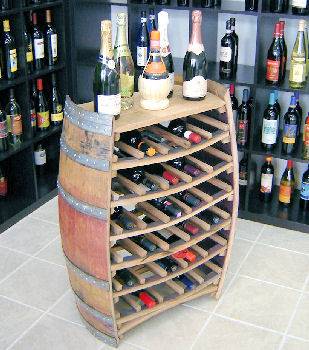 Oak stave wine rack Whole Barrel Display Rack