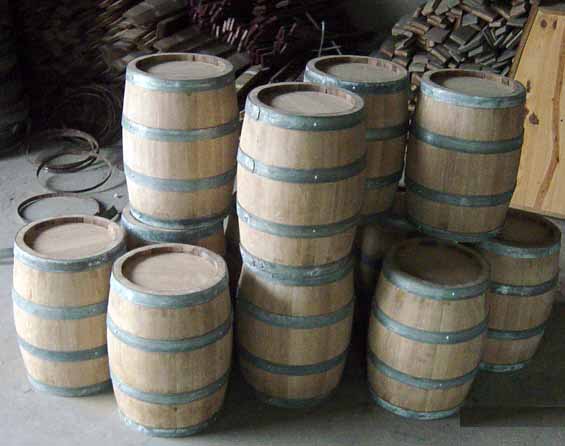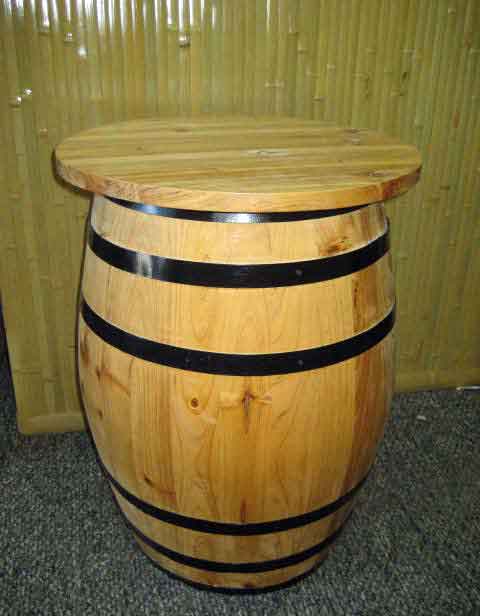 Barrel keg from reclaimed French wine barrel Ceder Wood Barrel Stand
Our barrel kegs are essentially small oak wood barrels remanufactured using reclaimed straight grain French or the American oak staves from genuine retired wine barrels and in some cases using plantation oak wood.
We specialize in smaller barrel kegs including 3 and 5 gallon with lacquer finished. Our kegs made for decoration only. If you are looking for a larger barrel we do have a regualar cedar wood barrel 15 gallon at Wood Barrel Stand
The keg barrel stand is optional, can be purchase separately.
Key Features
Made with reclaimed oaks wood staves from the retired wine barrels and plantation oak wood.

Make good decoration for home or business cellar.

Lacquer finished.

Keg stand is optional can be purchase separately.
Pricing & Purchase
| | | | | |
| --- | --- | --- | --- | --- |
| Item | Description | Price | Sizes | |
| WK-3 | 3 gallon oak wood barrel keg, 15''h x 9''d | $84.27 + freight | 3 gallons | |
| WS-13 | Oak keg stand for 3 gallon kegs | $14.16 + freight | 5"H x 10"L | |
| WK-5 | 5 gallon oak wood barrel keg, 17''h x 12''d | $98.42 + freight | 5 gallons | |
| WS-510 | Oak keg stand for 5 gallon kegs | $22.16 + freight | 9"H x 13"L | |