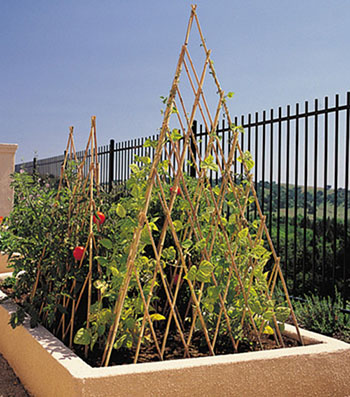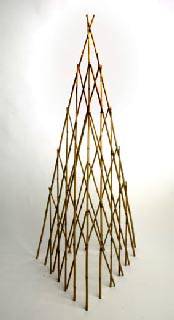 BT-60, 5' tall bamboo teepee

Our bamboo pyramid trellis is flexible and opens up to many uses such as plant support, a protector or just for decorative purposes. They are perfect for training vines and vegetables, supporting tomatoes, and more. In the fall you can use them to hold fallen leaves into a cocoon and insulate plants from severe weather conditions. Because we use aluminum rivets prevent unsightly rust. Folds easily for storage.
We provide different sizes for various functions in your garden.
Key Benefits:
Pyramid shaped for supporting vegetable or vine training.

Can be used to hold fallen leaves or to insulate plants from severe weather in the winter.

They are elegant looking and can be used to decorate your garden.
Pricing & Purchase