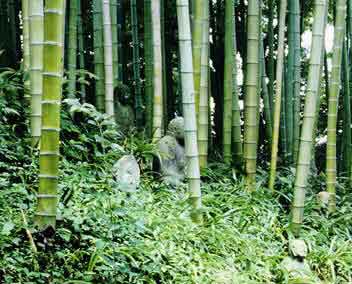 We supply many different types of bamboo poles and timber with different sizes. Bamboo timber is the term given to larger size bamboo poles that could replace wood timber.
Moso bamboo pole make up most of our bamboo poles with 3" diameter and up, we also carry Black bamboo pole, Iron bamboo or Calcutta Bamboo, Chinese Bamboo pole. Bamboo pole is strong and flexible, can be used in many different projects that could replace wood or even steel in many different ways.
Bamboo pole is considered to be ecology sustainable building material because it is rapidly renewable, and the green masses of the bamboo plantation help to absorb carbon dioxide from the atmosphere to reduce global warming.