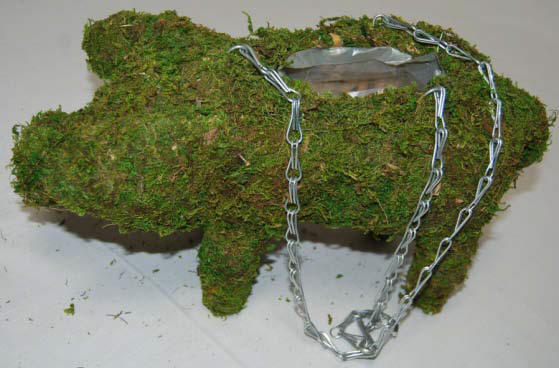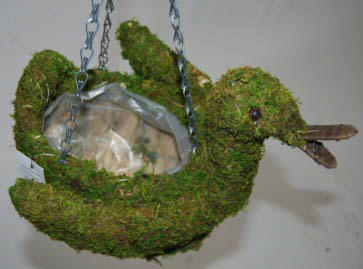 TPP-14M, Piglet topiary hanging moss basket TDP-14M, Duck topiary hanging moss basket
These adorable planters will bring fun and light to your home and garden, while providing the natural element of moss as a unique way of enhancing and showcasing your favorite flowers and plants! While the containers themselves are not constructed of moss, moss liners and plastic liners are inserted to prevent soil from falling out.
Our moss animal topiary baskets are wonderfully used as decorations as well as to provide a liner to your plants. Plant colorful flowers to contrast with the moss for an impressive, fun display! Great for outdoor and indoor usage.
Hanging tub gardening provides more information on planting using hanging baskets. We recommend cutting a hole in the plastic liner of the basket when used outdoors for drainage.
Key Features
Great way to uniquely enhance and showcase your favorite flowers and plants.

Excellent for indoor and outdoor planting.

Galvanized wire frame to add strength and support to the hanging basket.

Plastic liner inserted.
Pricing & Purchase