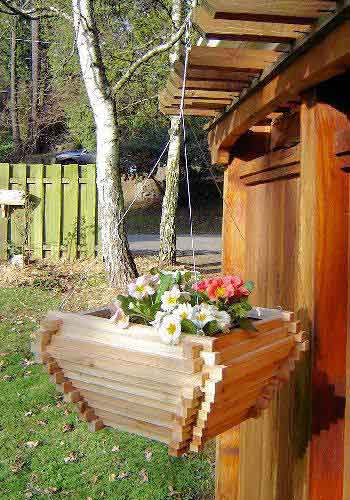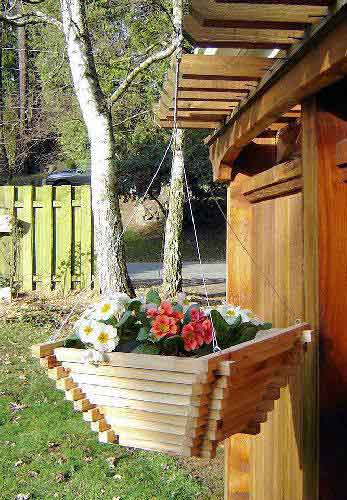 MHB-20U Wood slate urn shape basket MHB-18 Wood slate square shape basket
Simple, square boxes with a tapered base, our cedar wood hanging baskets are ideal for hanging on your front porch or anywhere in the yard. These delightfully crafted hanging planters are just as beautiful as they are affordable, adding that finishing touch to complete your garden.
Our wood slate hanging baskets MHB-18, MHB-16U and MHB-20U are constructed with slates of wood and completed with an outdoor sealer finish, essential for long-term use.
Our hanging tub gardening page contains numerous ideas and suggestions for the use of this product in your home and garden.
Key Benefits
Durable cedar wood construction essential for long-term use.

Constructed with natural rot resistant northern white cedar wood.

Comes in a variety of sizes to choose from.

Hanging wire included.
Pricing & Purchase