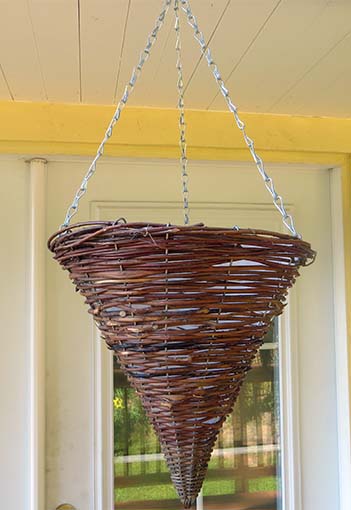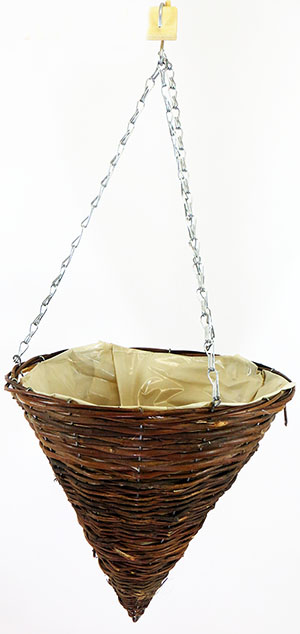 Willow cone hanging basket WCB-14 WCB-14, Willow cone shape hanging basket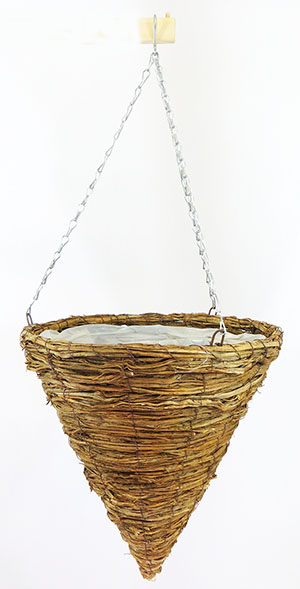 Split rattan hanging cone basket, WCB-14R
Our rattan and willow twig cone hanging baskets for outdoor and indoor usage are constructed with galvanized wire frame support and plastic liner. The unique tropical look of this basket will make an impressive eye catching center piece for any home and garden. We offer them in a regular cone and star cone design.
Hanging tub gardening provides more information on planting using a hanging basket. We recommend cutting a hole in the plastic liner of the basket for drainage when used outdoors.
Key Features
Will uniquely enhance and showcase your favorite flowers and plants.

Excellent for indoor and outdoor planting.

Galvanized wire frame to add strength and support to the hanging basket.

Plastic liner inserted.
Pricing & Purchase