Products Know How, Installation, & Cares



Frequently asked Q&A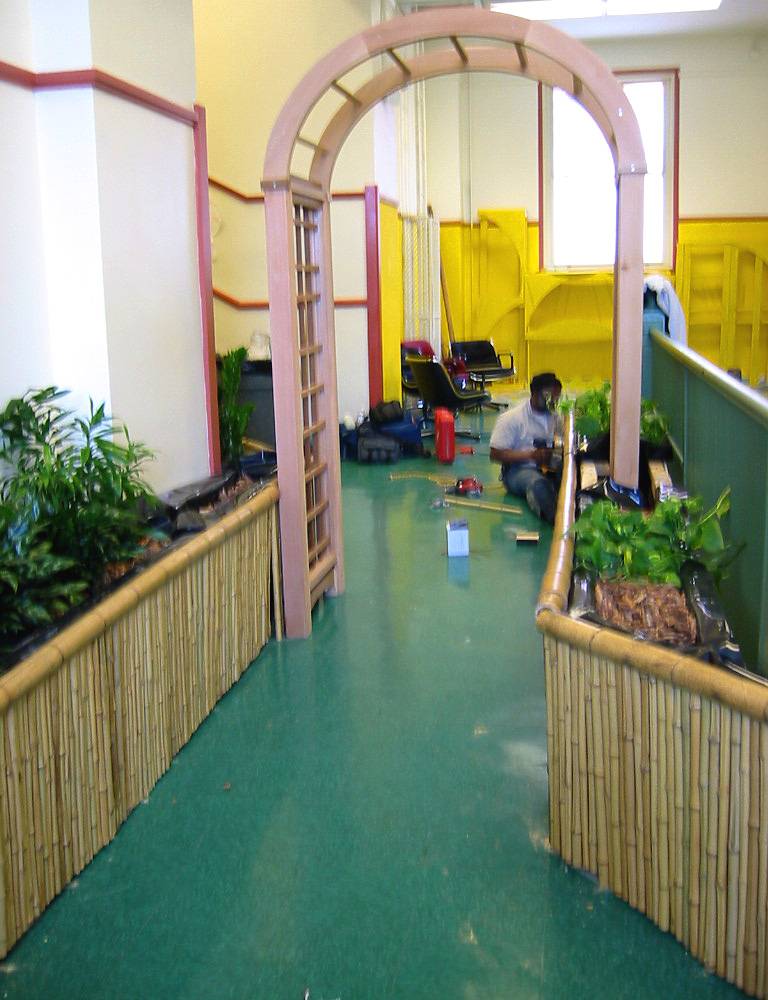 Nabia Zoo, Coal Valley, IL Chicago Botanical Garden indoor exhibition


Nabia Zoo Photo Gallery, Coal Valley IL, click to enlarge
Our rolled bamboo fencing is the most popular type of fencing used by zoos and theme parks or where larger areas need to be enclosed or partitioned. Bamboo rolled fences are inexpensive and very easy to install. They are flexible so installing around corners or irregular property is not a problem.
Bamboo is ecologically sustainable and environmentally friendly. We offer them in 1" or 2" bamboo pole fences, both are strung together with heavy galvanized wire. Comes in 4', 6' or 7.5' high and in 8' long.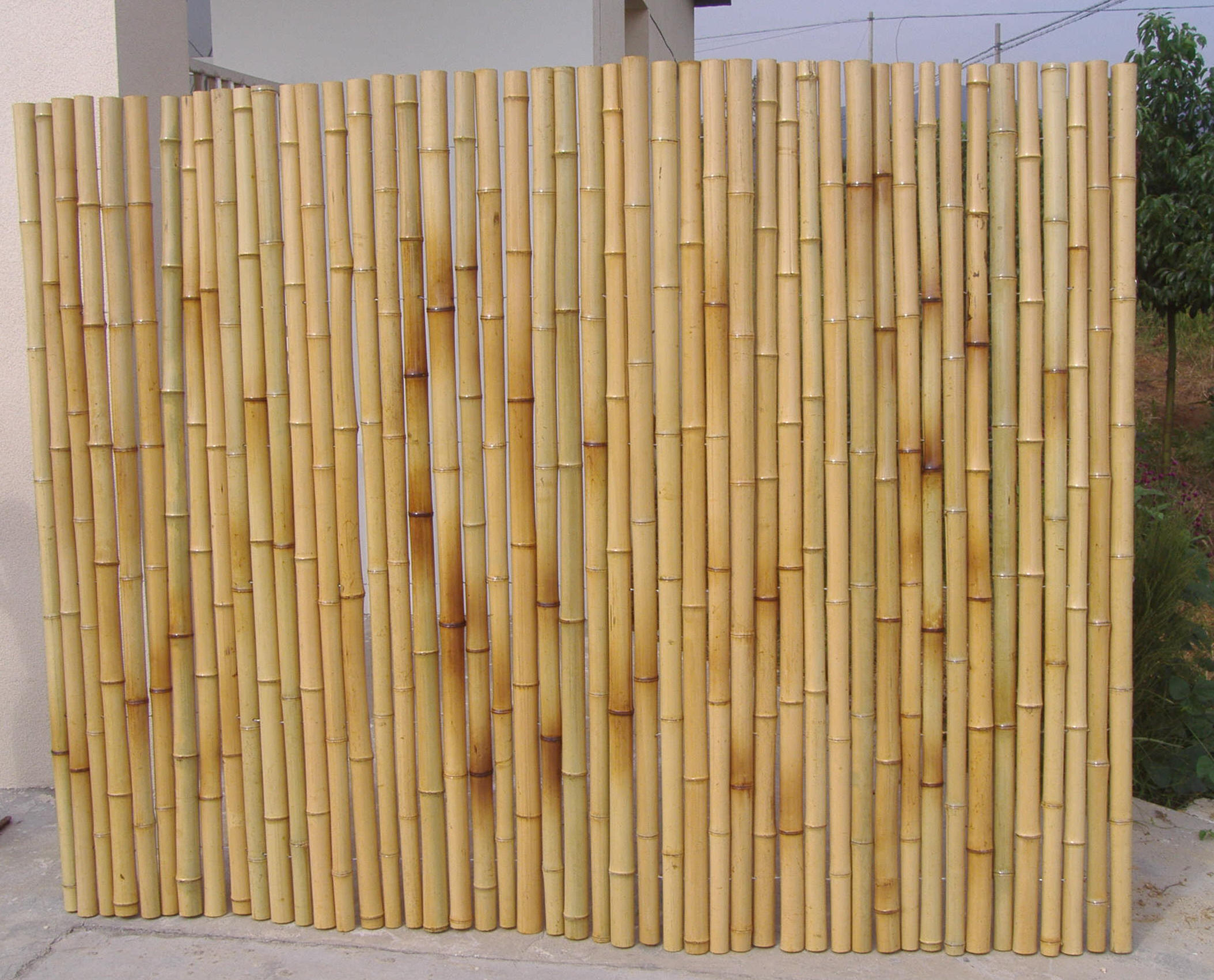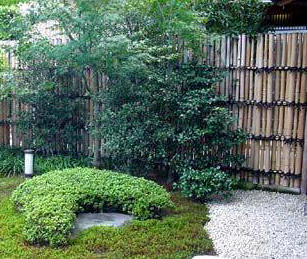 2" poles bamboo fence in natural color Aged bamboo fence with black twine
Key features
We use three year old mature famous Nam whole bamboo wood for our fences, and will last up to 20 years. Bamboo poles used are 1" or 2" in diameter.

Thick wall bamboo poles are trilled and strung on heavy galvanized wire. Heavy galvanized wire will not rust in the outdoors.

Bamboo poles used in our fences are cleaned and processed with a coat of natural bamboo oil for protection.

Big bamboo pole fences comes in many sizes to fit your needs, heights ranging from 2', 3', 4', 6', and 7.5'. Standard panel length is 8', but you or we can divide the length to your custom size.

Custom sizes are available. Any length less than our standard length will be calculated by the average per feet cost from the price of the roll plus an extra $15.00 service charge. Please contact us for more information.
Pricing & Purchase
| | | | | |
| --- | --- | --- | --- | --- |
| Item | Description | Price | Sizes | |
| BWF-878 | 1" Poles bamboo fence | $108..33 + shipping, please contact us for discount freight for 10 rolls& over | 8'L x 7.5'H | |
| BWF-18 | 3/4" Poles bamboo fence | $69.23 + shipping, please contact us for discount freight for 10 rolls& over | 8'L x 6'H | |
| BWF-848 | 3/4" Poles bamboo fence | $47.43 + shipping, please contact us for discount freight for 14 rolls& over | 8'L x 4'H | |
| BFC-07 | Natural bamboo cap for fence top, 2"-2.5" diameter,1 1/2" opening | $22.63 + shipping | 2"-2.5"D x 96"L | |
| BSC-03 | Split half bamboo cap for stringers, 2"-2.5" diameter | $13.33 + shipping | 2"-2.5"D x 96"L | |
| BWF-948 | 2" Bamboo poles threading fence 6'L x 4'H | $75.24 + shipping, please contact us for discount freight for 14 rolls& over | 6'L x 4'H | |
| BFC-078 | Natural Bamboo Cap for fence top, 4" diameter, 2 1/2" opening | $28.63 + shipping | 4"D x 72"L | |
| BSC-038 | Split half bamboo cap for stringers, 3" diameter | $11.33 + shipping | 3"D x 72"L | |