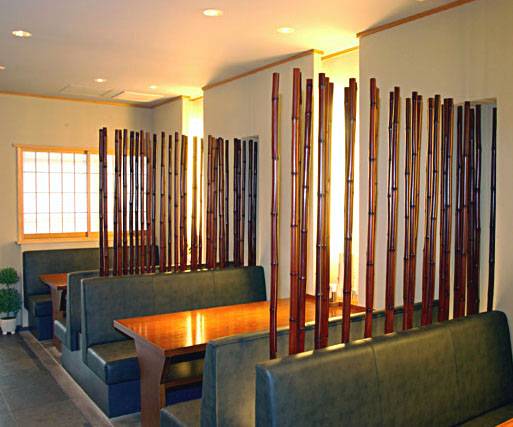 Genuine barrel display rack Bamboo furnishing seen in a restaurant
For years we have been working with industrial and commercial customers in the field of architecture, design, and construction for a wide range of product line ranging from retail display, hospitality furnishings, theme parks, zoos, bar and restaurants, resort hotels and so on. Our product line consist of bamboo gridwall, store display shelving, decor and display, wine rack, outdoor landscape and site amenities. We supply pre-built items and construction materials. Our specialty is to utilize rapidly renewable materials like bamboo, willow, plantation cedar wood and recycled wine barrels.
We can also quote and prototype your custom Point of Purchase or retail display stands, racks and fixtures. We do custom sizes for planters, fencing dividers, and bar and restaurant furnishing.
Our line of trellis for nursery growers who want to add value to the potted climber plant stocks. The willow trellis are inexpensive and we offer special prices to large volume orders. Contact us for a special quote.