Classic Willow Trellis Lattice Fences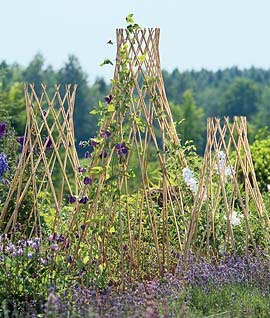 Our classic willow trellises are made with mature, skinless, willow sticks. The willow sticks are first peeled, cleaned and carbonized in a high pressure chamber with high temperatures that steam cooks the willow sticks to a mahogany color. This process makes the willow less susceptible to damage from harsh outdoor elements.
Our classic willow trellis is designed with an expandable panel. The expandable panel allows the trellis to extend to your desired size, and is easy to store or transport. They are also flexible enough to open to certain lengths making it easy to form irregular patterns, such as a large circle. They can be used on uneven ground or on properties residing on a slope. These trellises can easily adapt to various contouring landscapes and with their elaborate design, can blend right into your garden.
We recommend putting a coat of linseed oil or outdoor sealer to preserve all peeled skin willow products for extra protection.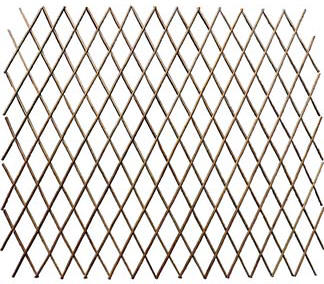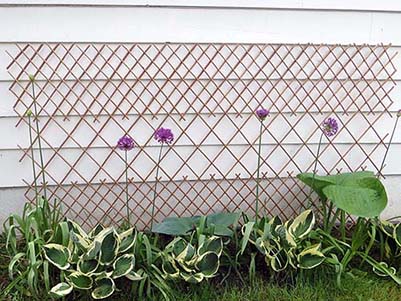 Classic Willow Flex Fence Dual Pattern Willow Trellis Fence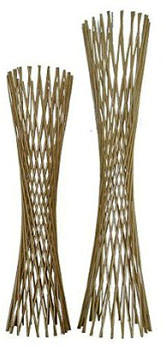 Classic Willow Fan Trellis Classic willow funnel trellis

Classic Four Sided Willow Teepee Classic Willow Round Teepee