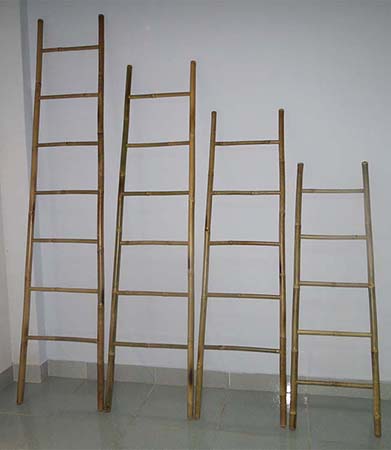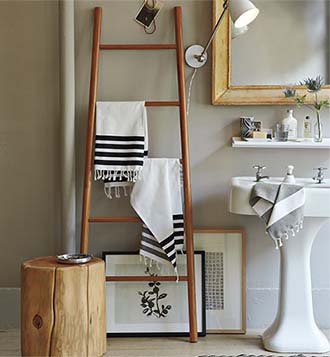 Bamboo ladder 8', 7', 6' 5' Use to hang towels in the bathroom
This is the same bamboo ladder used for hundred of years in China and Japan. Strong, yet delicate in appearance. Use them as your imagination desires, bathroom towel rack, work ladder, decorative and more. Opitonal addon shelf add more space for your plant, radio, and more.
Our bamboo ladder is both solid and decorative. The fine craftsmanship results in tight joints which are pinned in place with bamboo pins. No hardware or glues are used. They are available at 5', 6', 7' and 8' high.
Looking for color stain ladder rack, they are available in white and burgundy color.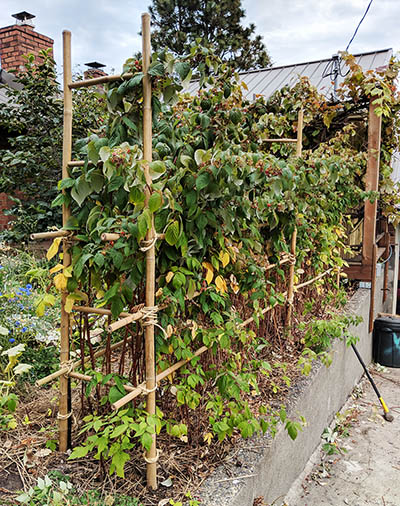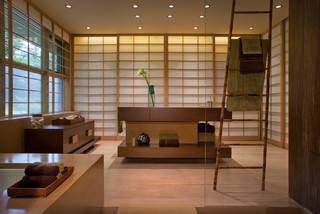 Ladder for supporting heavy climbing vegetable in a Seattle home ladder rack for bath towel
Key Features
Bamboo ladder can be used as a decorative indoor or outdoor accessory.

Use them as a towel rack in the bathroom or working ladder at home.

Extra wide design for easy hanging.

They are both functional and can be used for general household chores.

Constructed with solid Tam Vong bamboo, also known as Calcuta bamboo.

Addon shalf for plant, shampoo or other bath accesory.
Pricing & Purchase
| | | | | |
| --- | --- | --- | --- | --- |
| Item | Description | Price | Sizes | |
| BL-60 | 5' Bamboo ladder | $31.85 + shipping | top of ladder: 16" wide, bottom of ladder: 19" wide | |
| BL-72 | 6' Bamboo ladder | $35.95 + shipping | Top of ladder: 17" wide, bottom of ladder: 21" wide | |
| BL-84 | 7' Bamboo ladder | $42.83 + shipping | top of ladder: 17.5" wide, bottom of ladder: 22" wide | |
| BL-96 | 8' Bamboo ladder | $50.25 + shipping | Top of ladder: 17.5" wide, bottom of ladder: 22" wide | |
| BL-60S | Optional shelf for 5' ladder. | $10.75 + shipping | 14"W x 7"D | |
| BL-72S | Optional shelf for 6' ladder. | $11.75 + shipping | 15"W x 7"D | |
| BL-84S | Optional shelf for 7' ladder. | $12.75 + shipping | 16"W x 7"D | |