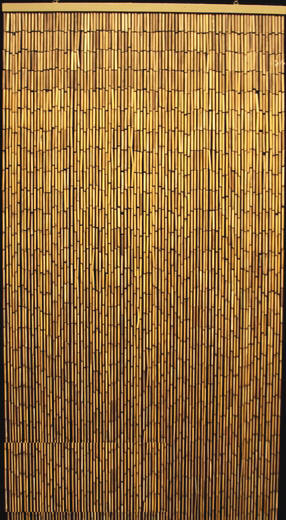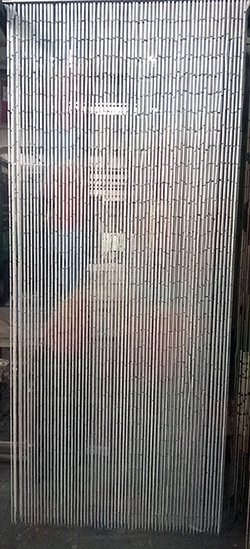 Bamboo Beaded Curtain Off White Bamboo Curtain
Handcrafted Bamboo beaded curtain will bring a new look for your home or business! These plain bamboo beaded curtain is made of first-quality of 90 strands of hanging bamboo beads'
You can tie it to the side, let it hang all the way down, put it in a doorway, use it to create the illusion of a separate area in one room, use it as a window curtain...the possibilities are endless. You can even hang two curtains next to each other for wider spaces. They are like wind chimes, make beautiful rain like soothing sound as they are being move.
Each bamboo curtain is 36" x 79" with 90 strands attached to a wooden hanging bar. Can shorten the width to less than 36 inches if needed by simply cutting the wooden bar.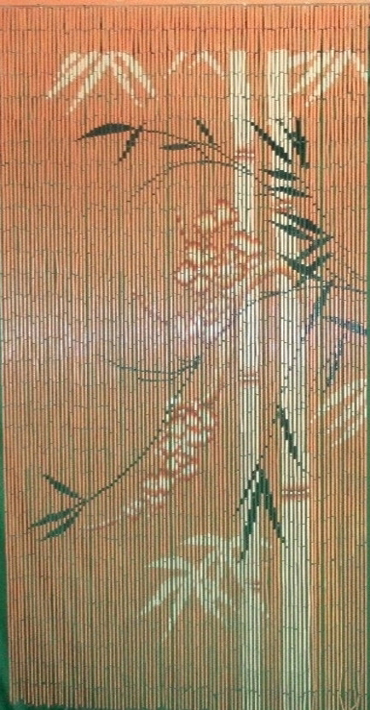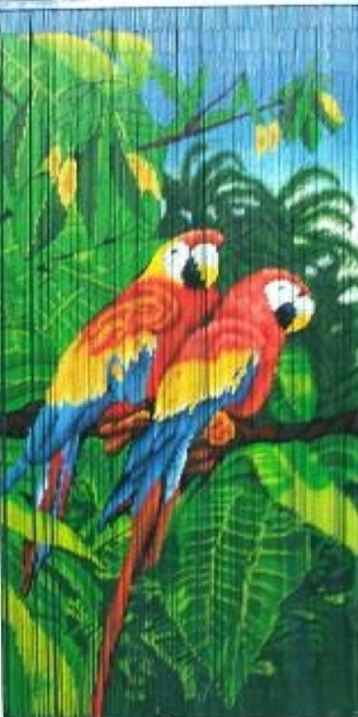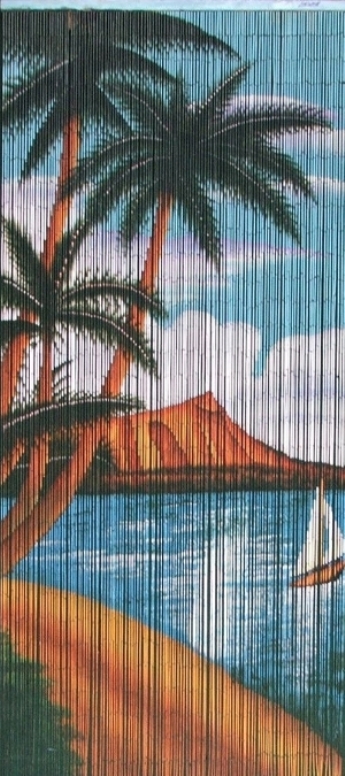 BBC-36B BBC-36P BBC-36C

BBC-36A BBC-36BC BBC-36BB

BBC-36T BBC-36H
Key Features
Unpainted so the beaded curtain is the perfect neutral color of natural bamboo.

Easy set up, pre-built curtain sections.

The wooden hanger at the top completes this classy and natural look.

Bamboo curtain promote the tropical feel in your home by allowing a constant flow of fresh air while keeping flies out.
Pricing & Purchase
| | | | | |
| --- | --- | --- | --- | --- |
| Item | Description | Price | Size | |
| BBC-36 | Natural Beaded Bamboo curtain | $44.15 + shipping | 36"W x 78"H | |
| BBC-36W | Off Whitel Beaded Bamboo curtain | $46.15 + shipping | 36"W x 78"H | |
| BBC-36B | Bamboo Print Beaded Bamboo curtain | $49.15 + shipping | 36"W x 78"H | |
| BBC-36P | Tropical Parrot Print Beaded Bamboo curtain | $49.15 + shipping | 36"W x 78"H | |
| BBC-36S | Sail Boat Print Beaded Bamboo curtain | $49.15 + shipping | 36"W x 78"H | |
| BBC-36T | Tree Print Beaded Bamboo curtain | $49.15 + shipping | 36"W x 78"H | |
| BBC-36A | Woody Car Print Beaded Bamboo curtain | $49.15 + shipping | 36"W x 78"H | |
| BBC-36BB | Bamboo Plant Print Beaded Bamboo curtain | $49.15 + shipping | 36"W x 78"H | |
| BBC-36H | Bamboo Harmony Dot Bamboo curtain | $49.15 + shipping | 36"W x 78"H | |
| BBC-36BC | Bamboo Chinese Calligraphy Print Beaded Bamboo curtain | $49.15 + shipping | 36"W x 78"H | |