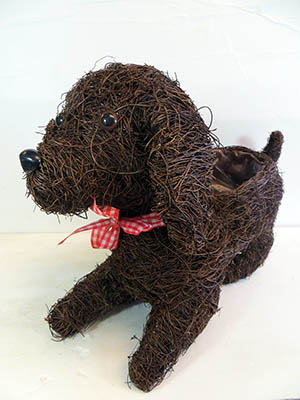 Pig topiary basket, TPP-20R Sitting Dog topiary planter TDP-9R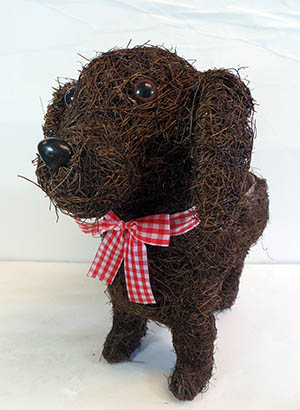 TDP-9W , TDP-12W , Tapiory dog with wood welcome Sign TDP-22R, Standing rattan twig dog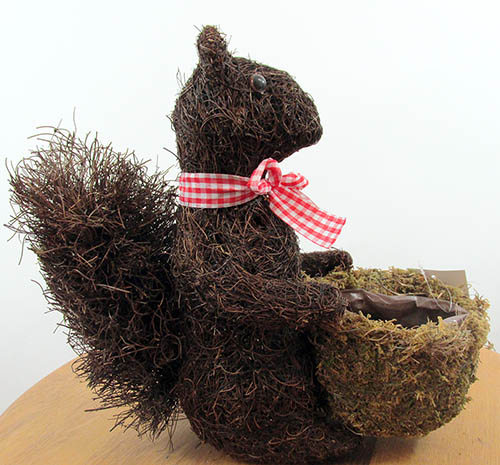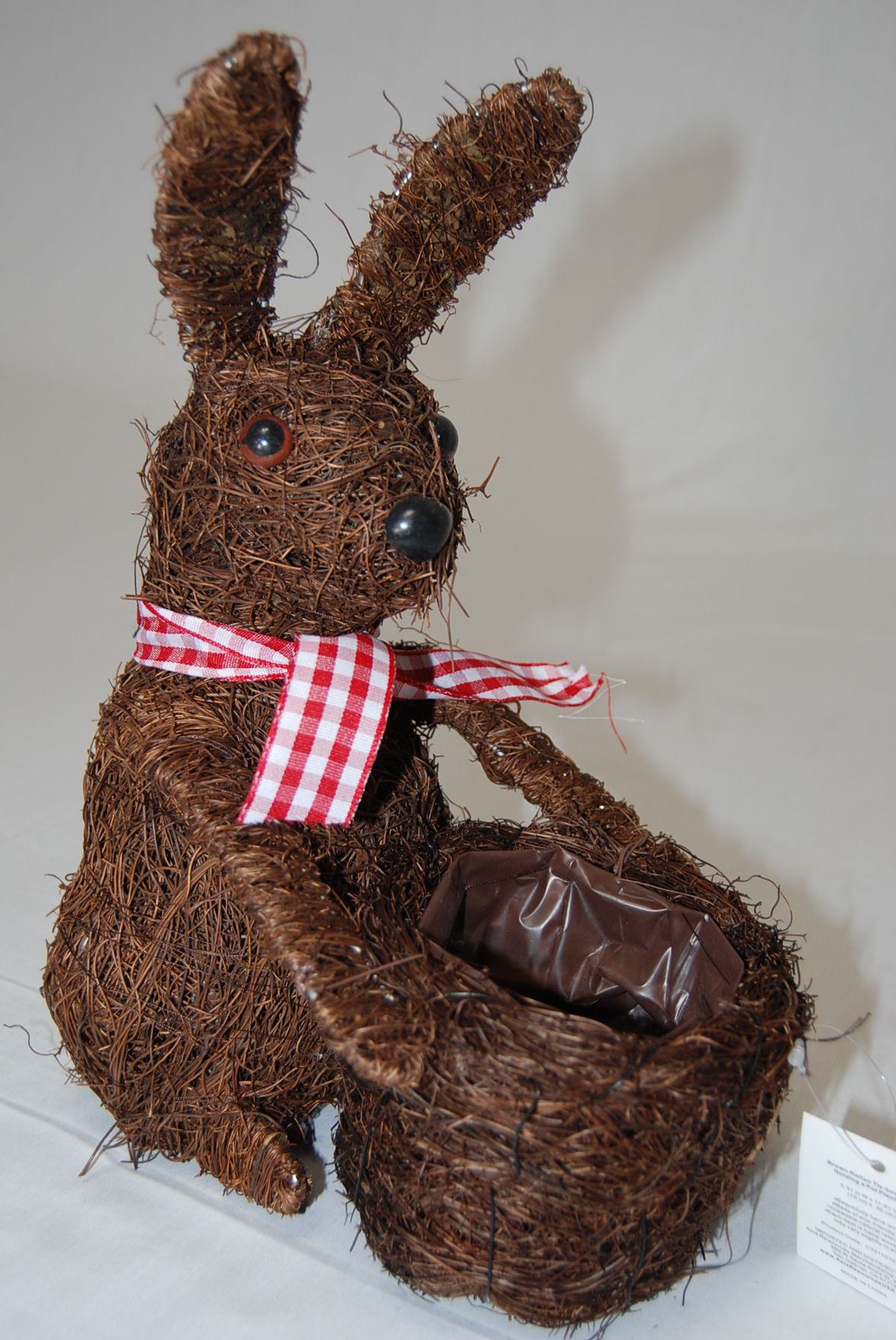 Squirrel topiary planter with moss basket TSP-12R Easter Bunny topiary with egg basket TBP-12R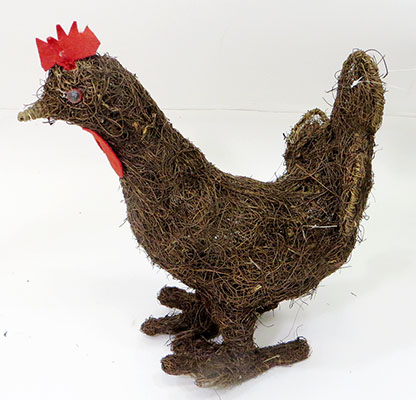 TCP-14R TAP-12R, Rattan Cat Tapiary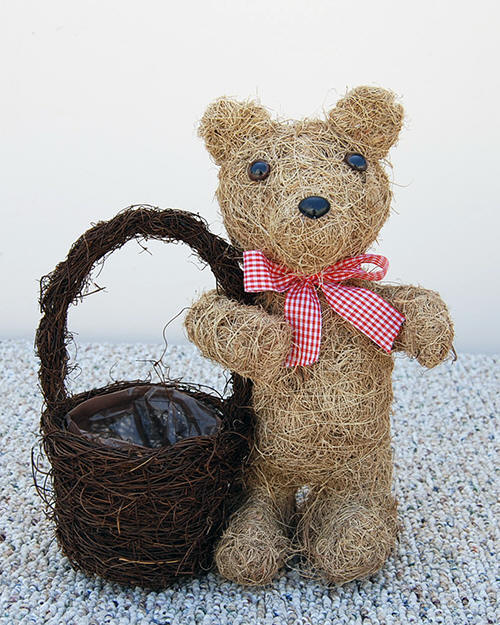 TBB-13R Beaer with bowtie
Our animal topiary planters are made of a wire frame, covered in line with rattan twig. There is a loose, plastic liner. Good for the indoors and outdoors. We carry pig, dog, cat, rabbit, chicken and squirrel
Bring fun to your home and garden with these adorable planters!
We recommend you to cut a hole in the plastic liner of the basket if used outdoors for drainage.
Key Features
These adorable planters will enhance your home and garden, as well as uniquely showcase your favorite flowers and plants.

Excellent for indoor and outdoor planting.

Galvanized wire frame to add strength and support to the hanging basket.

Plastic liner inserted.

New Easter Holiday Bunny with egg busket.
Pricing & Purchase
| | | | | |
| --- | --- | --- | --- | --- |
| Item | Description | Price | Sizes | |
| TPP-20R | Rattan Twig Pig Topiary Planter | $13.82 + shipping | 15"L x 8"H x 6"W | |
| TDP-9R | Rattan Twig Sitting Dog Topiary Planter | $16.35 + shipping | 15"L x 12"H x 8"W | |
| TDP-22R | Rattan Twig Standing Dog Topiary Planter | $13.54 + shipping | 13.5"L x 12"H x 5"W | |
| TDP-5W | Medium Rattan Twig Dog Topiary Planter with Welcome sign | $13.34 + shipping | 7"L x 12"H x 5"W | |
| TDP-9W | Medium Rattan Twig Dog Topiary Planter with Welcome sign | $19.12 + shipping | 10"L x 15"H x 6"W | |
| TDP-12W | Large Rattan Twig Dog Topiary Planter with Welcome sign | $29.76 + shipping | 14"L x 20"H x 8"W | |
| TSP-12R | Rattan Twig Squirrel Topiary Planter with moss pot | $12.35 + shipping | 9"L x 12"H x 6"W | |
| TBP-12R | Easter Rattan Twig Bunny Topiary Planter with basket pot | $13.42 + shipping | 9"L x 12"H x 6"W | |
| TCB-14R | Rattan Twig Chicken Topiary Planter | $15.42 + shipping | 14"L x 12"H x 8"W | out of stock |
| TAP-12R | Rattan Twig Cat Topiary Planter | $15.54 + shipping | 15"L x 11"H x 6"W | |
| TBB-13R | Rattan Beige Bear with Bowtie Topiary Planter | $14.88 + shipping | 11"L x 13"H x 6"W | |