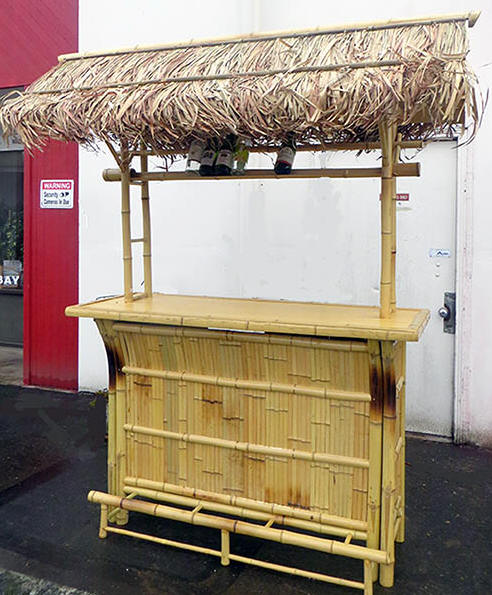 Bamboo tiki bar PTB-72G with grass thatch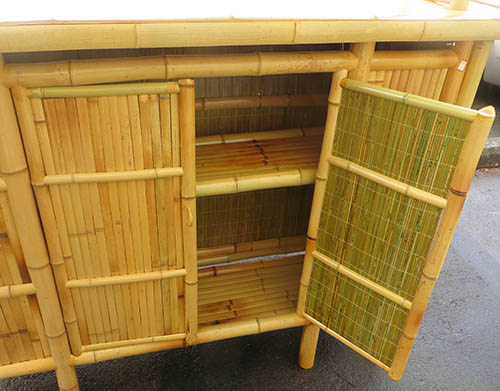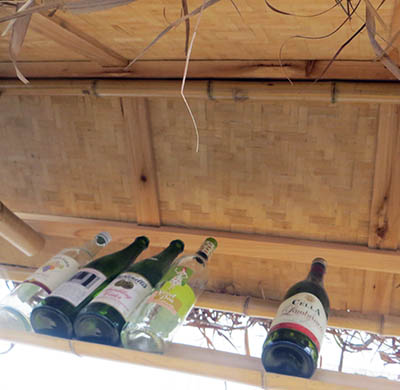 showing door and cabinet at the back roof and bottle rack
Our extra large premium bamboo tiki bar is handcrafted with Muso bamboo with an elegantly curved line counter top that extends out to provide ample leg room for comfort.
Overall height of the bar is 8', and the bamboo plywood roof with thatching hangs at 75". Easy assembly with simple tools. Choices of bar stools are available as shown below.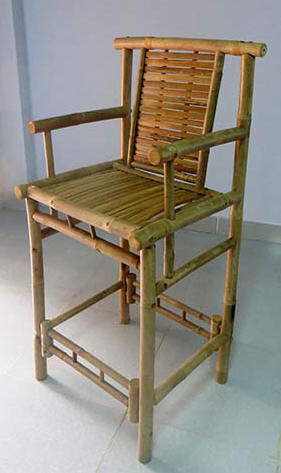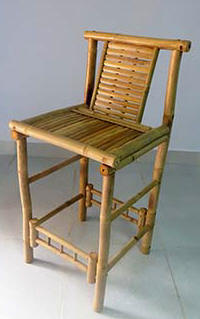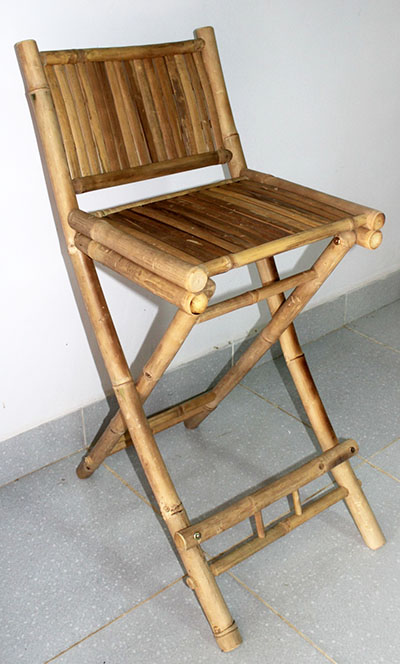 TBC-30, THB-30A FBS-30 Foldable Bar Stool
Key Benefits
Use as an entertainment center with curved out counter top, provides plenty of leg room for comfortable seating.

Tiki bar has two cabinet doors that open to a two tier shelf storage below the counter and a glass rack above the counter.

Counters are available in either 64" or 72" long and 24" or 30" in width respectively, all of them are 44" high.

Bottle rack to display your drink.

Bamboo bar is finished with a coat of lacquer to enhance its look as well as for added protection.
Pricing & Purchase
Item

Description

Price Pick your bundle discount after add to cart

Sizes

PTB-72

Premium bamboo tiki bar with under cabinet shelf and door, bamboo tile roof

$756.21 + shipping

72"L x 30"Wx 96"H

PTB-72G

Premium bamboo tiki bar with under cabinet shelf and door. grass thatch

$756.21 + shipping

72"L x 30"Wx 96"H

PTB-64G

Premium bamboo tiki bar with under cabinet shelf and door, grass thatch

$653.54 + shipping

64"L x 24"W x 96"H

THB-30

Tiki Bar Stool with back support, 45" overall height, seat height 30", KD

single pc/ $81.71 + shipping
set of 2/ $157.56+ shipping

18"W x 45"H

THB-30A

Tahiti Bar Stool with back and arm support, 45" overall height, seat height 30", KD

single pc/ $88.96 + shipping
set of 2/ $168.81 + shipping

20"W x 46"H

FBS-30

Foldable Bamboo Bar Stool with back support, 39" overall height, seat height 30",

single pc/ $59.24 + shipping
set of 2/ $118.09 + shipping

18"W x 16"D x 39"H