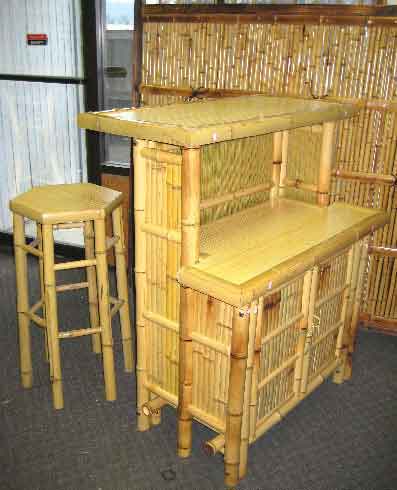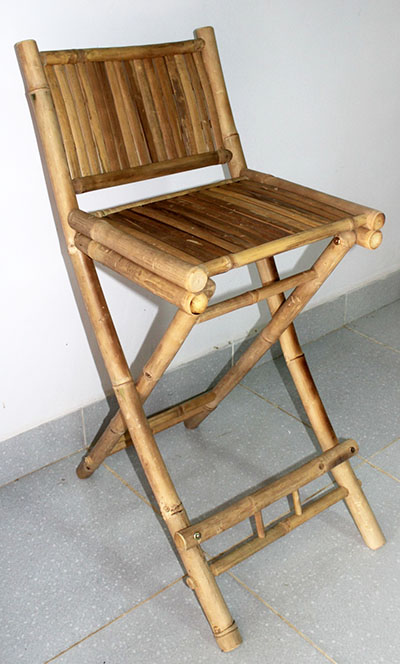 CIB-3 series with bamboo tile roof FBS-30 Foldable Bar stool
Bamboo mini tiki bars are desiged for ocasion where space is liminted. Handcrafted with crack resistent Calculatta bamboo poles. There are two shelves under the counter with two doors. The roof is a classic bamboo tile roof.
The overall dimension is 89" in height, 36" in length and 28" deep, the top serving counter is 24" wide, 36" in length and 44" high. The lower counter is 36"L x 18"deep and 28"high.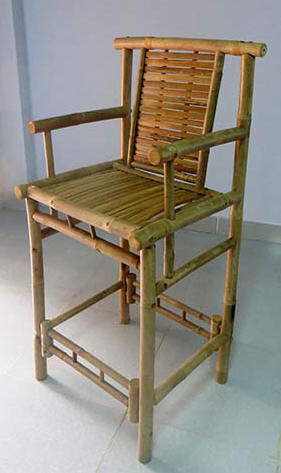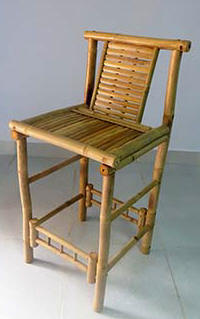 TBC-30, KD Bar Stool THB-30A, KD Bar Stool
Key Features
Well designed bamboo bar entertainment center with plenty of storage and hanging space.

Tiki bar has two cabinet doors that open to a two tier shelf storage below the counter and a glass rack above the counter.

Counter is 24"wide, and 44" high.

Bamboo bar is finished with a coat of lacquer to enhance its appearance as well as for added protection.

Handcrafted with processed bamboo ensuring longevity in the outdoor and indoor environment.
Pricing & Purchase
Item

Description

Price Pick your bundle discount after add to cart

Sizes

CIB-3

3' Regular Bamboo Mini Bar

$325.32+ shipping

44"H x 36"L x 28"W

out of stock

THB-30

Tiki Bar Stool with back support, 45" overall height, seat height 30", KD

single pc/ $81.71 + shipping
set of 2/ $157.56+ shipping

18"W x 45"H

THB-30A

Tahiti Bar Stool with back and arm support, 45" overall height, seat height 30", KD

single pc/ $88.96 + shipping
set of 2/ $168.81 + shipping

20"W x 46"H

FBS-30

Foldable Bamboo Bar Stool with back support, 39" overall height, seat height 30",

single pc/ $59.24 + shipping
set of 2/ $118.09 + shipping

18"W x 16"D x 39"H