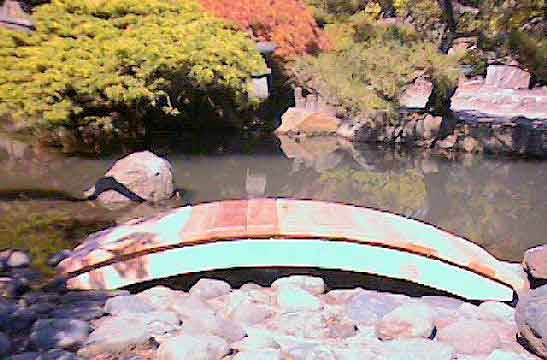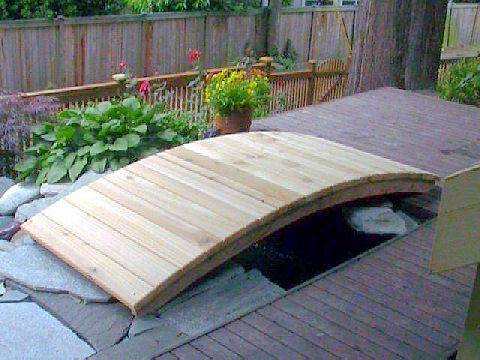 5' Pathway bridge without side rail 8' Pathway bridge
Our cedar wood footbridge is a pedestrian bridge that has similar characteristics as Japanese style garden bridges because of its simplistic style and built. Its elegant and simple arched deck makes this bridge a great addition to any type of garden. Pathway footbridges are pre-assembled in our factory, no assembly is required.
The cedar wood footbridges now comes in 6' in length, the new wider bridge is 34". This makes them one of the widest cedar wood bridges in the market. We use 2" thick and 4" wide span to provide maximum load capacity for safety and durability.
Our cedar wood footbridge is made of northern white cedar wood which resists rotting and decay in outdoor conditions. Finished with natural tung oil.
Take a look at our water garden series that offer a range of water garden products that will compliment your garden bridge, such as our teak and cedar wood water garden containers.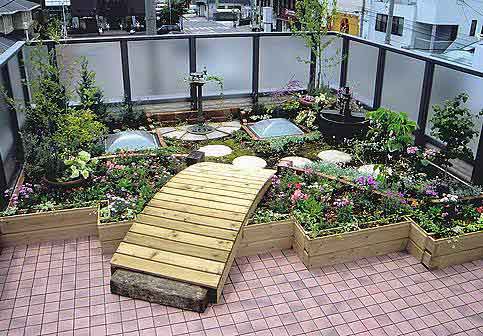 In a roof top garden
Key Features
We use 2" thick and 4" wide white cedar wood to build our bridges cross span for heavy load capacity.

Cedar deck boards are interconnected with wood dowels then glued and screwed to the cross span to prevent loose boards from heavy foot traffic as well as from outdoor weathering.

Bridge decks are constructed with 1" boards for bridges 6' and under, 2" boards for bridges 8' and over.

Our pathway footbridges are pre-assembled in our factory assuring integrity and quality. No assembly required.

Finished with tung oil.
Pricing & Purchase