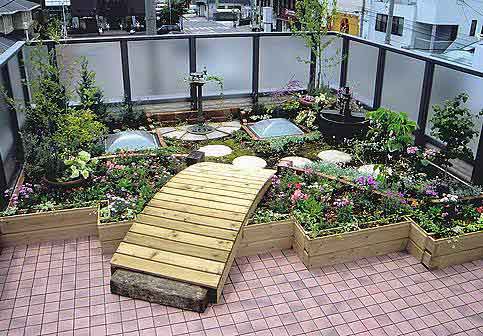 6' Cedar wood footbridge 4' VGB-48
Backyard garden bridges are becoming increasingly popular in a lot of homes and public parks. Use them over a small stream, rough terrain, or even a little pond. It'll add a unique element to your garden.
The Chelsea and the Colonial cedar garden bridge features double hand rails with boxed in posts, standard cedar cap posts or a choice of no rails. Sizes range from 5' to 10' long and the bridge deck's width ranges from 32" to 48". The Chelsea has the most intricate side rail design out of any of the bridges, while the Colonial possesses its own beauty and simplicity. The Windsor has the same box in posts like the Chelsea and Colonial bridges, except it is designed with lower single rail handles.
The single hand railed Villa Garden bridge is designed with simplicity as well, no box in post and caps, and is easy to assemble. The Cedar Footbridge is our garden bridge that comes with no side rails . The cedar wood garden bridges now comes in 3' to 6' in length. Our bamboo garden bridges, come in two different designs, the Tiki double or the Tahiti single rail, with sizes ranging from 4' up to 10' long.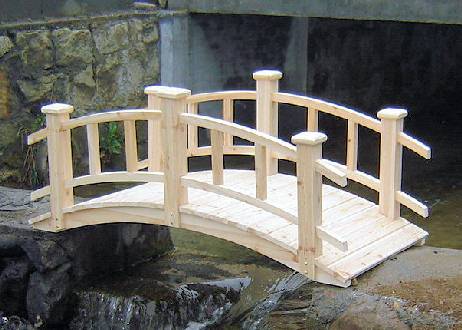 Villa Garden Bridge Winchester Bridge
Single rail garden bridges Double rail with blusters.
5'and 6' and 8' span 5' and 10' span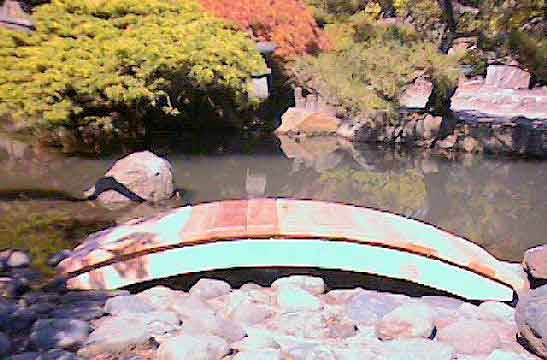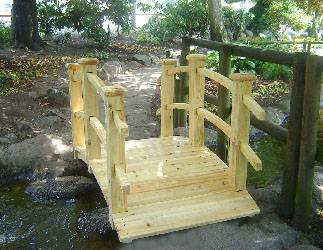 Cedar Wood Garden Footbridge Colonial Garden Bridge
No rail garden footbridges Cedar bridge with double hand rail
6' span 5' and 6'span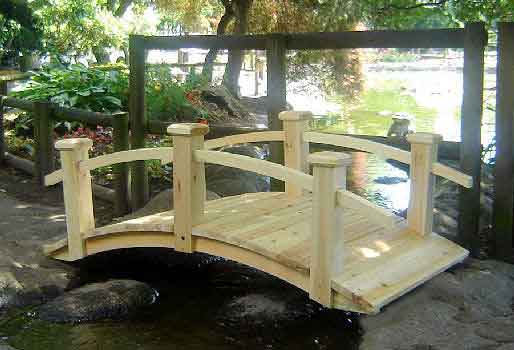 Windsor Cedar Bridge
Cedar wood 8' single rail bridge
4', 5', 6', 8', and 10' bridges.