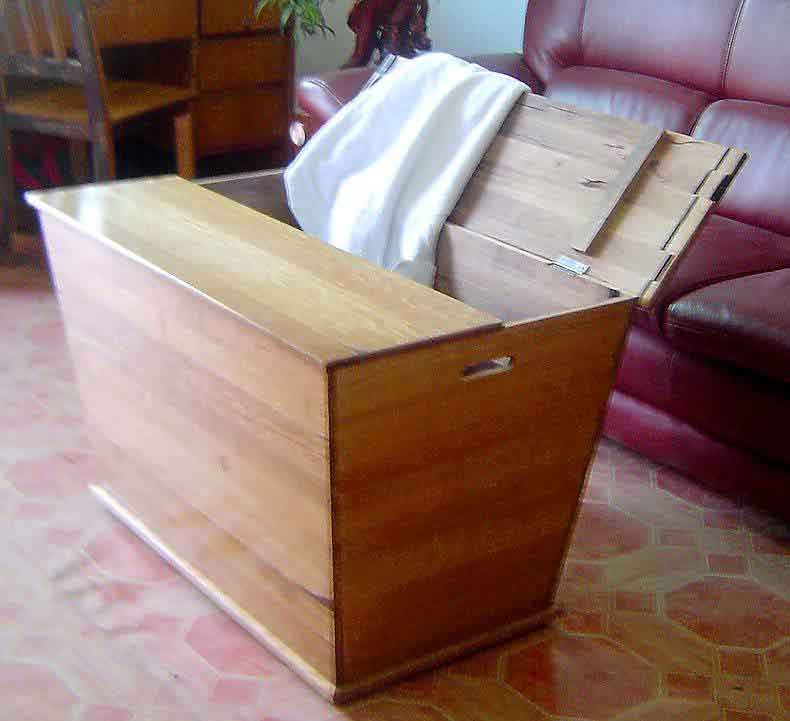 Vineyard coffee table VCT-22 Open top Vineyard coffee table VCT-22
These unique coffee tables are designed after antique grape crates used in the vineyards of Europe. These original crates were loaded side by side on special, narrow, horse drawn carts that traveled slowly between the rows of vines to the grape press. The original design of the crate was opened at the top for easy unloading of the grapes into the press. We redesigned the top with half split opening doors to make a storage room out of the table. You can use them as a storage chest.
Our vineyard coffee tables are handcrafted from recycled genuine French oak wood wine barrels. The premium oak wood are harvested from the one hundred years old French oak tree by hand splitting them to get the straight grain and knot free lumber that are regulated for wine making. We offer our coffee tables in two different sizes and oak lumber tone. The larger size table is 22"H x 34"W x 22"D with the original French oak wood tone, and the smaller size is 19"H x 32"W x 19"D with the darker wine tone. The natural wine tone is the result of using the interior side of the barrel staves that are soaked in wine. All wood have been hand cleaned, planed, and kiln dried.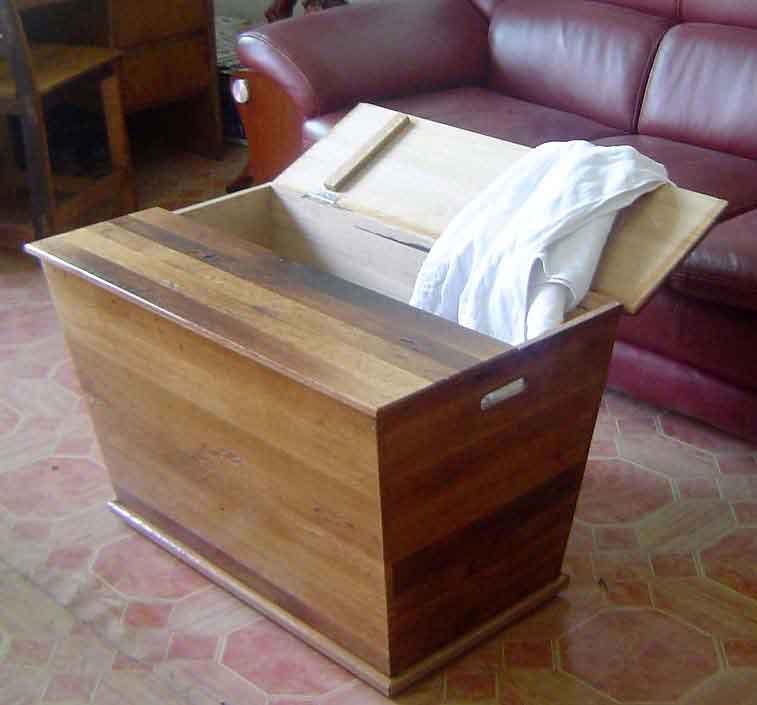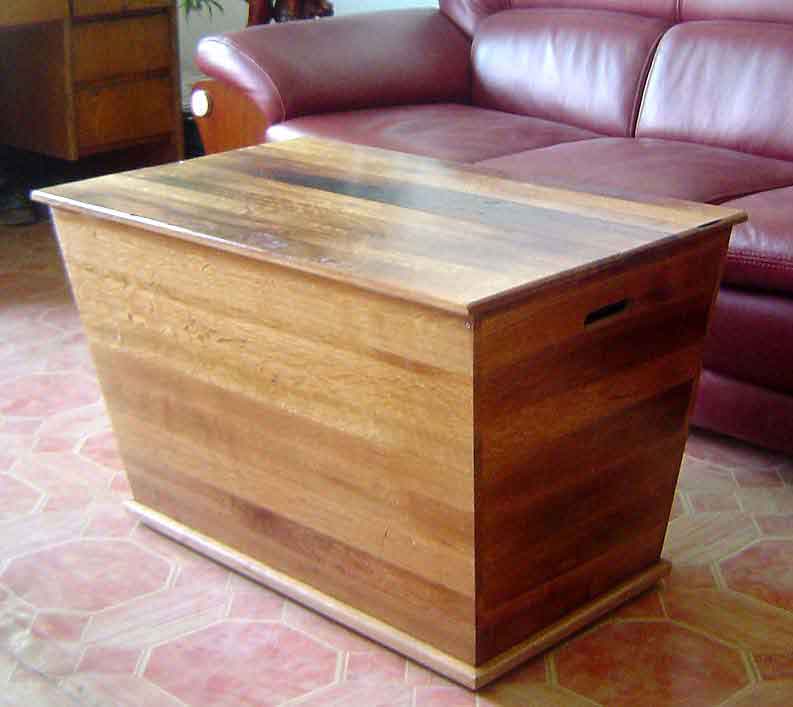 Wine tone oak wood vineyard coffee table VCT-20 Wine tone oak wood vineyard coffee table VCT-20
Key Features
Handcrafted from premium straight grain French oak recycled wine barrels. You save money and put less pressure on the Earth's resources.

Uniquely designed coffee tables that are replicas of the crates once used in European vineyards.

Each individual oak stave has been straightened, cleaned, kiln dried, and sanded with a lacquer finish.

Each individual item's appearance and color tone may vary due to the reclaimed barrel material used in the product.
Pricing & Purchase
| | | | | |
| --- | --- | --- | --- | --- |
| Item | Description | Price | Sizes | |
| VCT-22 | Clear stave oak wood vineyard coffee table | $198.34+ shipping | 22"H x 35"W x 22"D | |
| VCT-20 | Wine tone stave oak wood vineyard coffee table | $178.14+ shipping | 19"H x 32"W x 19"D | |