Related Products
Up
Bamboo Multi Tiers Rack
Bamboo Laundry Hamper
Bamboo Laundry Rack
Water Hyacinth Laundry Hamper
Willow Laundry Hamper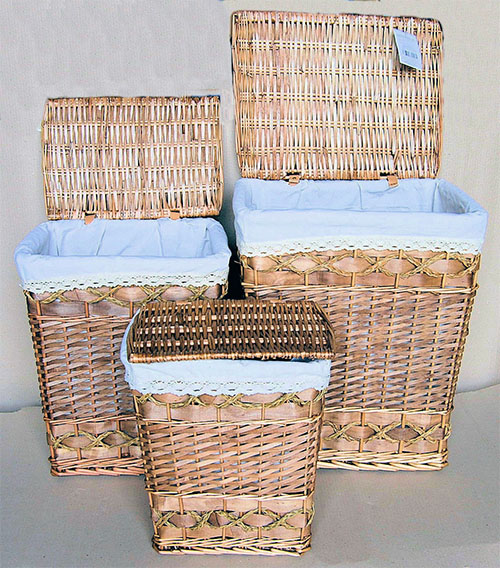 WLH Willow Laundry Hamper
Master Garden Products Handwoven Willow Laundry Hamper is designed to provide a stylish and earth-friendly way to store clothing that has been worn and needs to be washed. Made of natural materials, it is roomy enough to hold up to two loads of laundry. This woven laundry hamper is made of willow and wood chip. Willow is durable and, when treated, can last for many years. This laundry hamper comes with a

r
emovable linen fabric liners
in white color. The handsome rich brown finish of this basket makes it a great addition to a bedroom, bathroom or laundry room. Our Willow Laundry Hamper features a convenient flip-up lid that provides easy access while also concealing the hamper's contents.
Large: 18.11" L x 13.78" W x 22.05" H

Medium: 15.35" L x 11.42" W x 19.3" H

Small: 12.6" L x 8.66" W x 15.75" H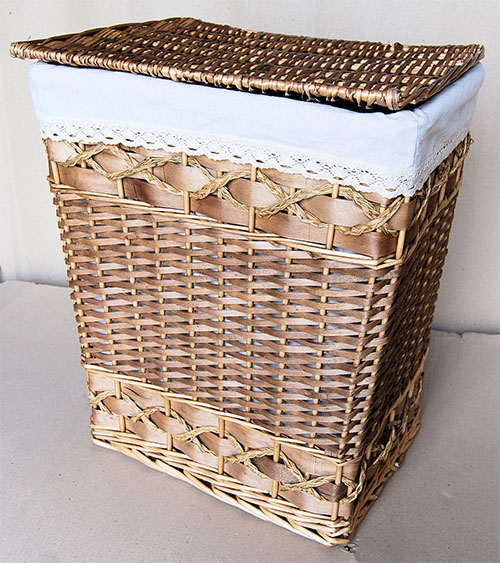 WLH Willow Laundry Hamper
Key Benefits:
Constructed with all natural willow and woodchip.

No assembly required.

It comes with removable liner.
Key Features
| | | | | |
| --- | --- | --- | --- | --- |
| Item | Description | Price | Sizes | |
| WLH-20L | Willow Laundry Hamper, Large | $24.51 + shipping | 18" L x 14" W x 22" H | |
| WLH-18M | Willow Laundry Hamper, Medium | $18.51 + shipping | 15" L x 11" W x 19" H | |
| WLH-17S | Willow Laundry Hamper, Small | $14.58 + shipping | 13" L x 9" W x 16" H | |