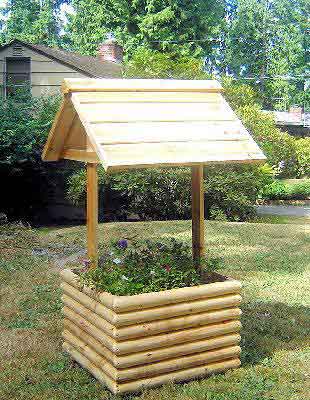 Wagon planter Wishing well planter
Specialty wood planters are practical as well as ornamental. These charming planters will surely give your garden a more homely feel. Our planters are constructed out of a variety of cedar wood that are rot resistant in outdoor planting conditions.
If you like this product, please take a look at these other unique planters that could be of interest to you, like our Villa Cedar Planters, Bamboo Planters, Estate Planters, Chalet Planters, Log Planters, Tub Planters and more!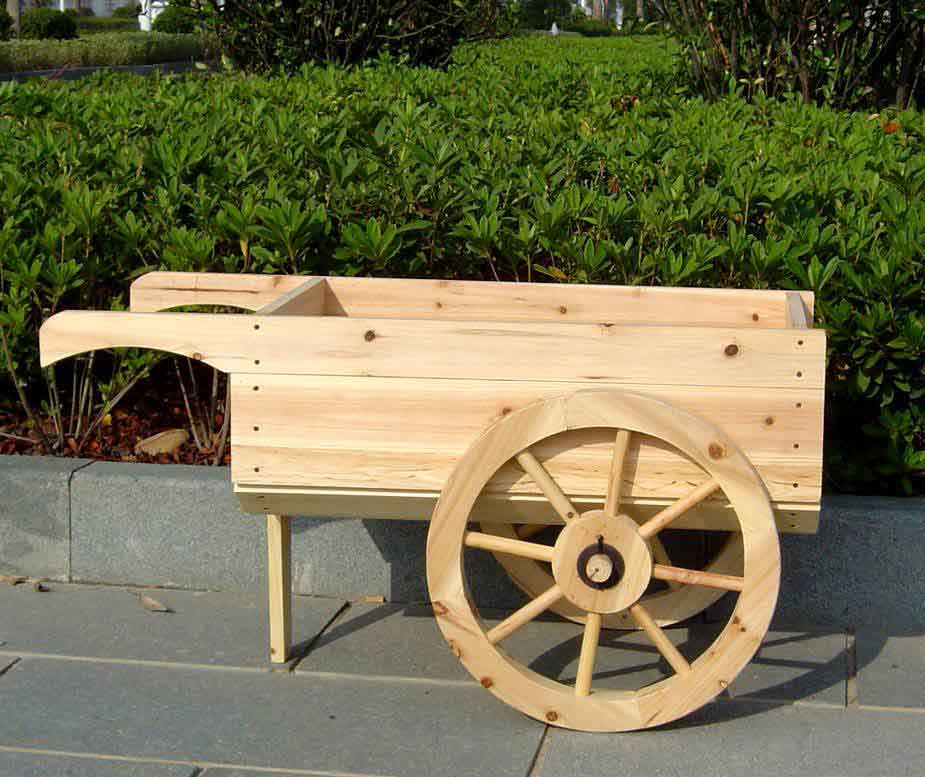 Wishing Well Wheel barrow planter
Wishing well as lawn deco and planter Wheel barrow planter

Garden accent wagon planter Planter Dolly Mover
Fill it up with plants for your yard or deck Move your planters around your home