Now 10% off for limited Time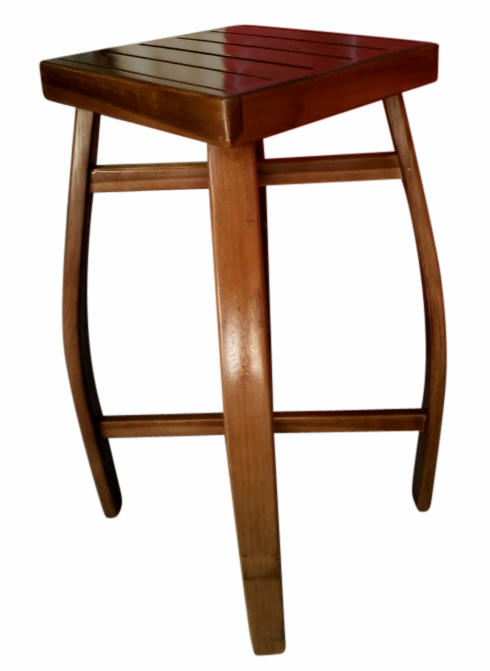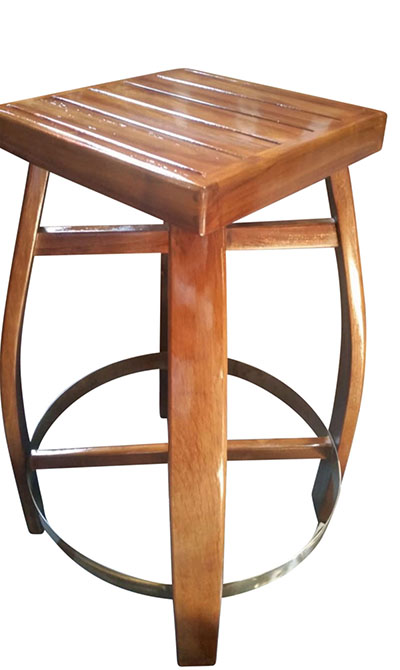 WBC-38 with teak wood seat top WBC-38S Oak wood barrel stave bar stool with galvanizes steel ring.

Go great with our foldable barrel bar tab;e
Our classic oak stave bar stools retains its look and feel of the wine barrel. Our oak stave bar stool is handcrafted with the one hundred years old straight grain French oak used in wine barrels. Each French oak stave is carefully selected according to the color tone, and is cleaned, hand sand and resurfaced to put new life into these used wine barrels. This bar stool is tastefully designed and structuraally strengthen with galvanized steel rings from the used barrel. our oak stave furniture to ensure the structural integrity and refined look. Finished with a coat of lacquer for protection.
The height of the bar stool is 30", with the seating area being 14" x 14".
Key Features
Environmentally friendly products from recycled wine barrels. You save money and put less pressure on the Earth's resources.

Uniquely looking oak stave bar stools will enhance the look of your bar.

Mortise and tenon joinery will make these furniture last for years.

Teak wood top seat.

Very comfortable and durable seating.

Seat height is 28", overall dimension is 16" wide at mid section, and 36" in height.

Each individual item's appearance and color tone may vary due to the reclaimed barrel material used in the product.

No assembly required.
Pricing & Purchase
Now 10% off for Month of February
Item

Description

Price

Sizes

WBC-38

Stave oak wood bar stool

$94.23+ shipping
Sale Price Now $84.80

18"W x 18"D x 36"H

WBC-38S

Stave oak wood bar stool with barrel galvanized steel ring

$98.21+ shipping
Sale Price Now $88.38

18"W x 18"D x 36"H