Bamboo is a rapidly renewable resource, and the stems can be harvested repeatedly from the same plant. There are many different species of bamboo, several of which are used in construction. We use choice thick wall bamboo to make our bamboo garden products, planters, bridges, furniture, arbors, trellises, and fences. The bamboo that are used in the manufacturing of our bamboo products are renewable within 3–9 years.
Bamboo is elegant with beautiful color and grain, they're dimensionally stable, and as hard as red oak. With proper protection, bamboo products will last for years in your garden.
Natural Reed and dwarf pine garden fences can integrate very well with bamboo products.

Bamboo Gazebo & Houses Pyramid Bamboo Pergolas
For outdoor entertainment Pyramid top pergolas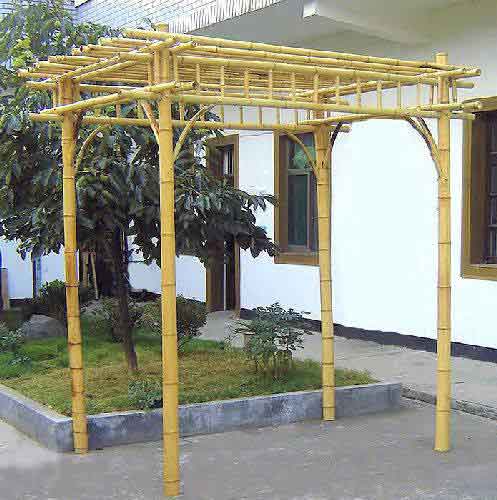 Bamboo Pergolas Bamboo Spa Enclosure
Rectangle and square pergolas Enclosure for your spa & hottub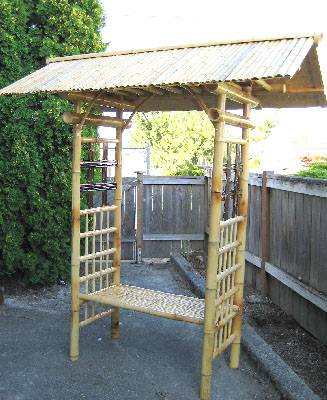 Bamboo Covered Seat
Self standing resting seat