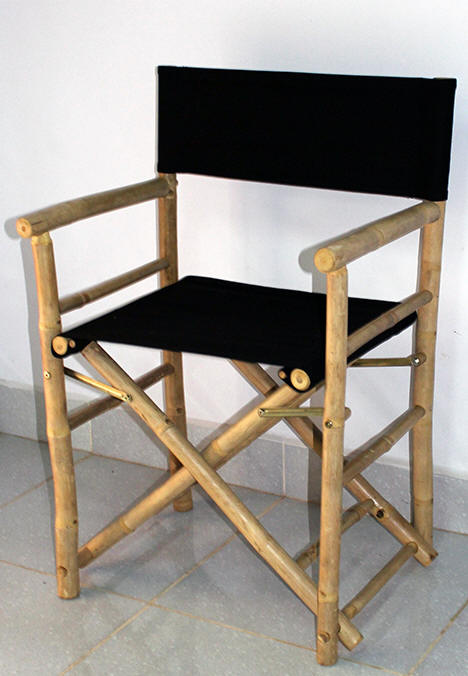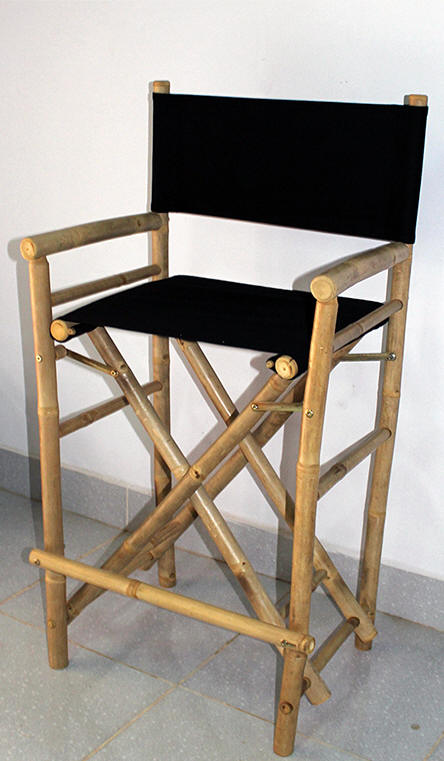 BDC-36B foldable bamboo director chair BDC-42B Bamboo tall director chair, 30" seat high.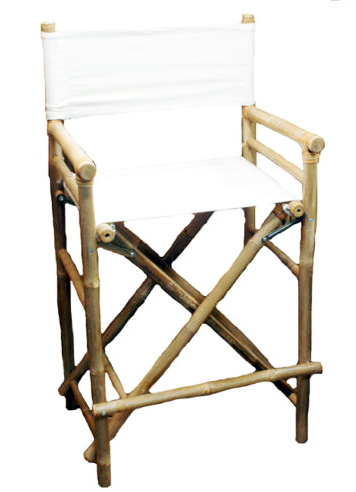 BDC-36W, off white canvas Bamboo director chair BDC-42W, Bamboo director high chair, 30" seat high
Our foldable bamboo director chairs are ideal for both the indoors and outdoors, in your home or outdoor patio. Handcrafted with solid bamboo for excellent strength and beauty. These chairs are solidly built with no assembly required. These elegant chairs are ideal for seating in public establishments as well as casual use at home. They are available in a light bamboo color.
Our most popular bamboo director chairs BDC-36 and BDC-42 are solidly built with no assembly required.
If you are looking for foldable bamboo chairs that you can store away easily, just ask for availability.
Key Features
Made with solid bamboo poles, treated and finished with natural oil.

Bamboo director chairs are built for indoor and outdoor use.

Black canvas seat and back support.

Two different chair to choose from, regualar chair height or bar height.
Pricing & Purchase
Item

Description

Price Pick your Quantity Package discount after add to cart

Size

BDC-42B

Bar Height Bamboo Director Chair for bar counter. Black Canvas, seat 30" high

single pc/ $55.87 + shipping
set of 2 pcs/$109.38 + shipping

23"W x 19"D x 43"H

BDC-36B

Regualr Bamboo Director Chair, Black Canvas

single pc/ $51..65 + shipping
set of 2 pcs/$103.07 + shipping

23"W x 19"D x 35"H

BDC-42W

Bar Height Bamboo Director Chair for bar counter, Off White Canvas, seat 30" high

single pc/ $55.87 + shipping
set of 2 pcs/$109.38 + shipping

23"W x 19"D x 43"H

BDC-36W

Regualar Bamboo Director Chair, Off White Canvas

single pc/ $51..65 + shipping
set of 2 pcs/$103.07 + shipping

23"W x 19"D x 35"H