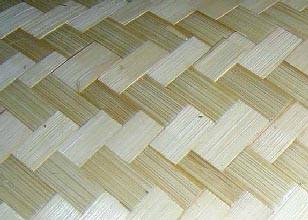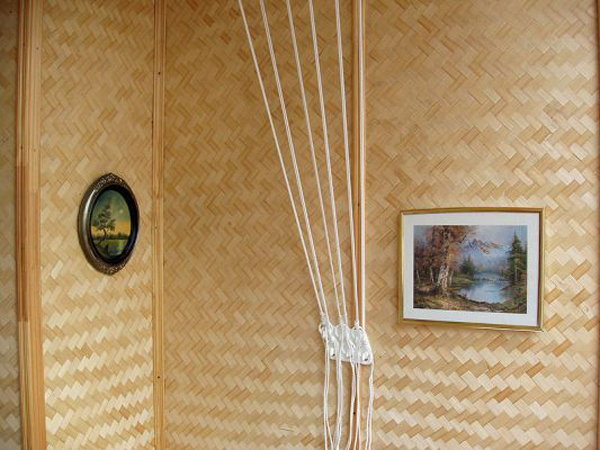 Bamboo board regular weave MLM-48 MLM-48, bamboo board used on wall
This bamboo woven mat board consists of thin bamboo strips, cut and woven into a mat board. Our bamboo rolled mat is inexpensive and putting them up is as easy as the glued bamboo mat. We do not apply chemical glue or hot press.
They are available in either with or without bamboo skin. The skin on the bamboo mat has a clean honey yellow color unlike other bamboo mats commonly found in the market today that are stained with glue residue during the hot press application. Only the skinless bamboo mat can be stained or painted to your desired color. They can be cut to size as long as you apply a seam of glue along the cutting line to prevent the woven pattern from loosening.
They are great as bamboo wall boards or used on a bar as a countertop covering.
To put them up, you will first apply glue evenly all over the board and gently put them on the work surface. Nail to corners and let it dry completely. Make sure you use the appropriate adhesive for outdoor projects.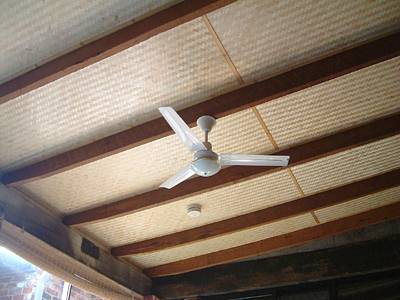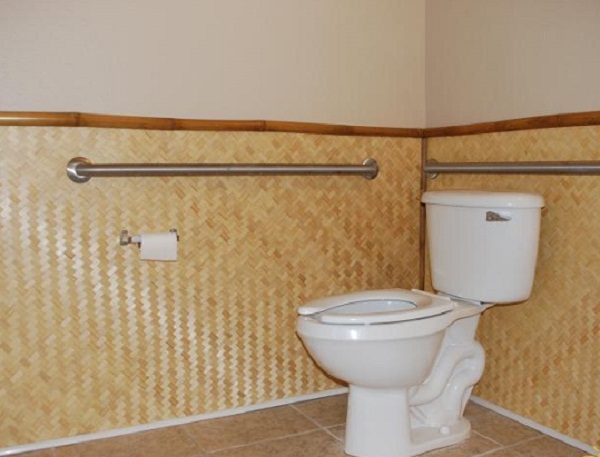 MLM-48 on the ceiling MLM-48, bamboo board used on wall

Key features
Woven bamboo mat board can be used indoors or outdoors. Use them on your ceilings, floors, walls and finishing for your furniture.

Woven bamboo board is best used for interior applications such as wainscoting with a bamboo chair rail, door and ceiling coverings, cupboard and cabinet fronts, or as countertops set in clear resin.

Bendable with 1/32" thickness.

Comes in flexible rolled form.
Pricing & Purchase
| | | | | |
| --- | --- | --- | --- | --- |
| Item | Description | Price | Size | |
| MLM-48 | Woven bamboo mat board | 78.85 + shipping | 48"W x 96"L | |
| MLM-44 | Woven bamboo mat board | 58.11 + shipping | 48' W x 48"L | |