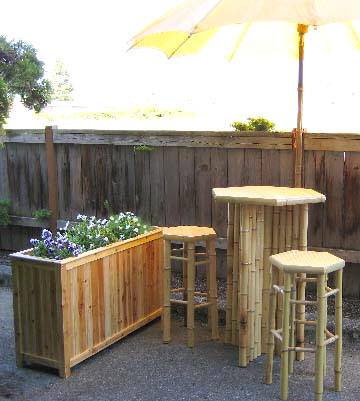 Outdoor seating for bistro table set with planter divider
These bamboo bar and pub tables are excellent for private home parties or as a commercial bar lounger. They are compact in size and are large enough for two people. You can get them with matching bar stools and can be used outdoors and indoors.
We offer them in hexagon or square.

Hexagon bamboo bar table with stools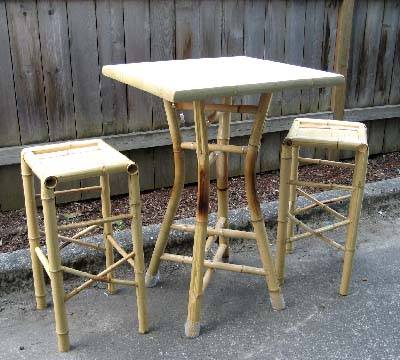 Square or hexagon bamboo pub table