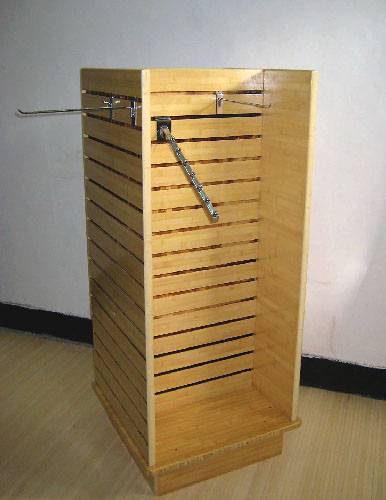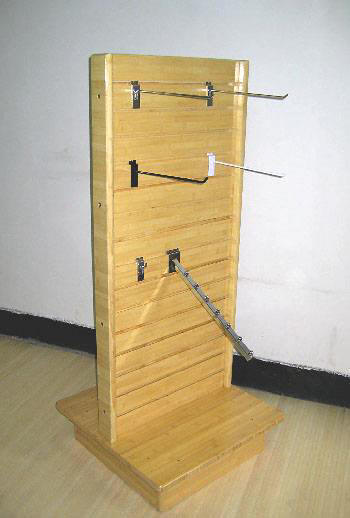 Bamboo slatwall H Fixture Bamboo Slatwall 2 sides Stand
Our exclusive line of BambooSlatwall™ green display products includes bamboo two side slatwall display stand, three sides bamboo slatwall kiosk, bamboo slatwall display cube fixture, Bamboo slatwall H display fixture, panels, accessories, hardware, baskets, shelves, sign holders, and much more. Bambooslatwall™ is incredibly versatile, and you'll be sure to use your space to its fullest when the walls are covered with our natural looking bamboo slatwall. Available in natural or caramel color.
Our patented BambooSlatwall™ are constructed with multi layer of solid bamboo panels. They are harder than oak and maple. All edging are round smooth finished, all groove edging are covered with 1/4" of engineered bamboo plank. Other display fixtures in the market are mostly made of MDF with cheap looking melamine glue on.
BambooSlatwall™ is made from 100 percent rapidly renewable bamboo, using adhesives that are both strong and low-emitting.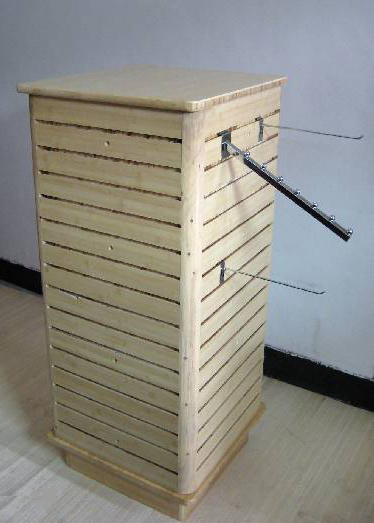 Bamboo Slatwall Cube Display Tower Bamboo Gondola Fixture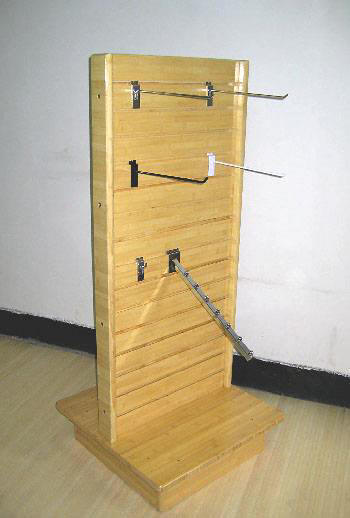 Bamboo Slatwall Pinwheel Display Bamboo Slatwall Stand Fixture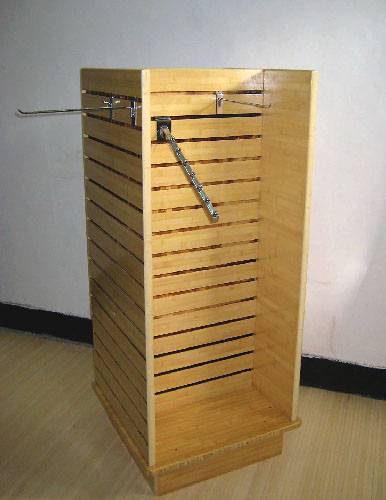 Bamboo Slatwall Panel Board Bamboo Slatwall H Unit